Return to portrait mode to see the content
Really
secure online

meetings
Choice of data storage location, visual identification of participants, auto activation blur background, simultaneously editing.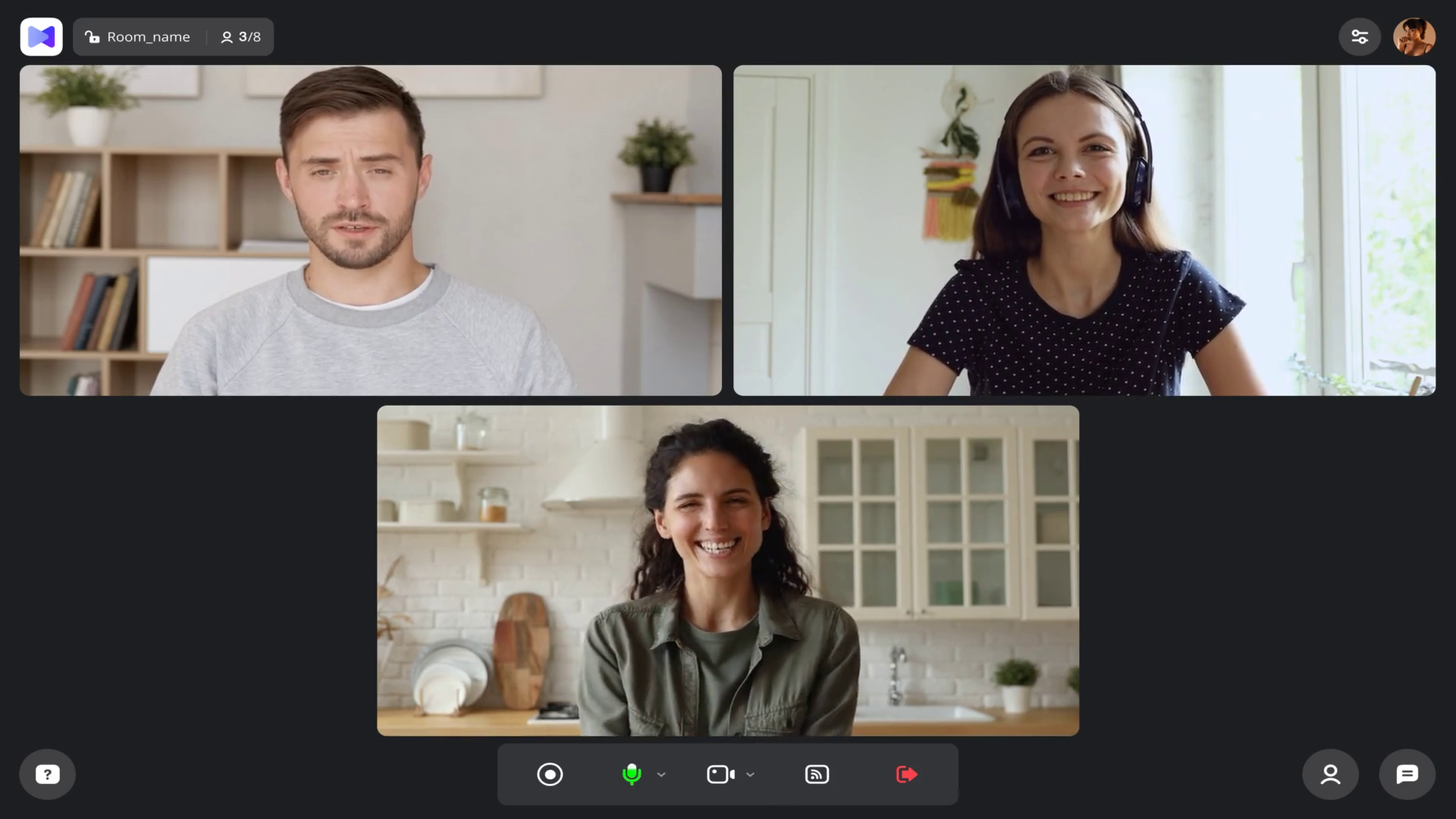 So
simple.


Really

safe.
No apps & downloads. Role-based security, 2FA, encryption, room locking and more.
Enter email aliases when registering. Do not fill out personal information if it is not required. Install the DuckDuckGo browser plugin for better protection against tracking.
Quick start
Get started after registering with the Free plan without filling long forms or linking a card. No test period, no downloads or installations

1. Create a room.
Write the name, the link will be generated by itself.
2. Share the link.
Anyone can attend, even if they are not registered in iMind.
Invite up to 100 people
3. Join the meeting.
Follow the link and join your colleagues.
Talk for 4 hours
Industry experts give us a rating of 8/10 and higher
iMind Review by Finances Online
Verified quality ✔
Score: 8/10
User satisfaction: 98%
Bells and whistles
🔒Secure online meetings [Ultra Safety Plus XL] | iMind
Choice of data storage location, Waiting Room, role-based security, 2FA, encryption, room locking, and automatically activated background blur⛔️
Choice of data storage location
Record meetings simultaneously in different rooms.
The storage capacity is unlimited.
Connect your own server or other cloud storage by WebDav protocol for maximum privacy.
Watch, download, and share recordings.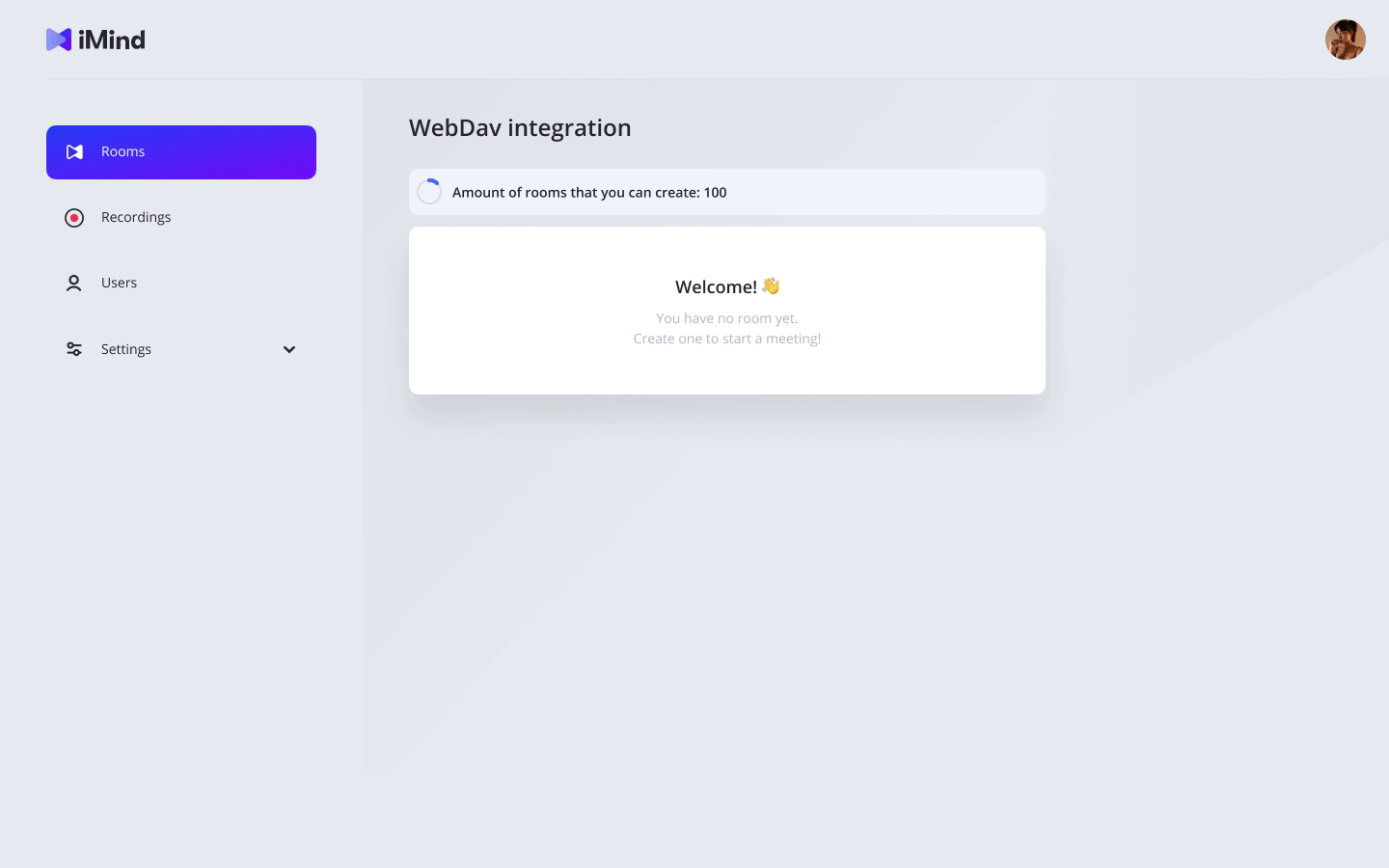 Simultaneous screen sharing
Don't be afraid of interfering with someone else's presentation: share a screen, window, or tab simultaneously with your colleagues.
Switch between screens and watch what others have to show in HDTV mode.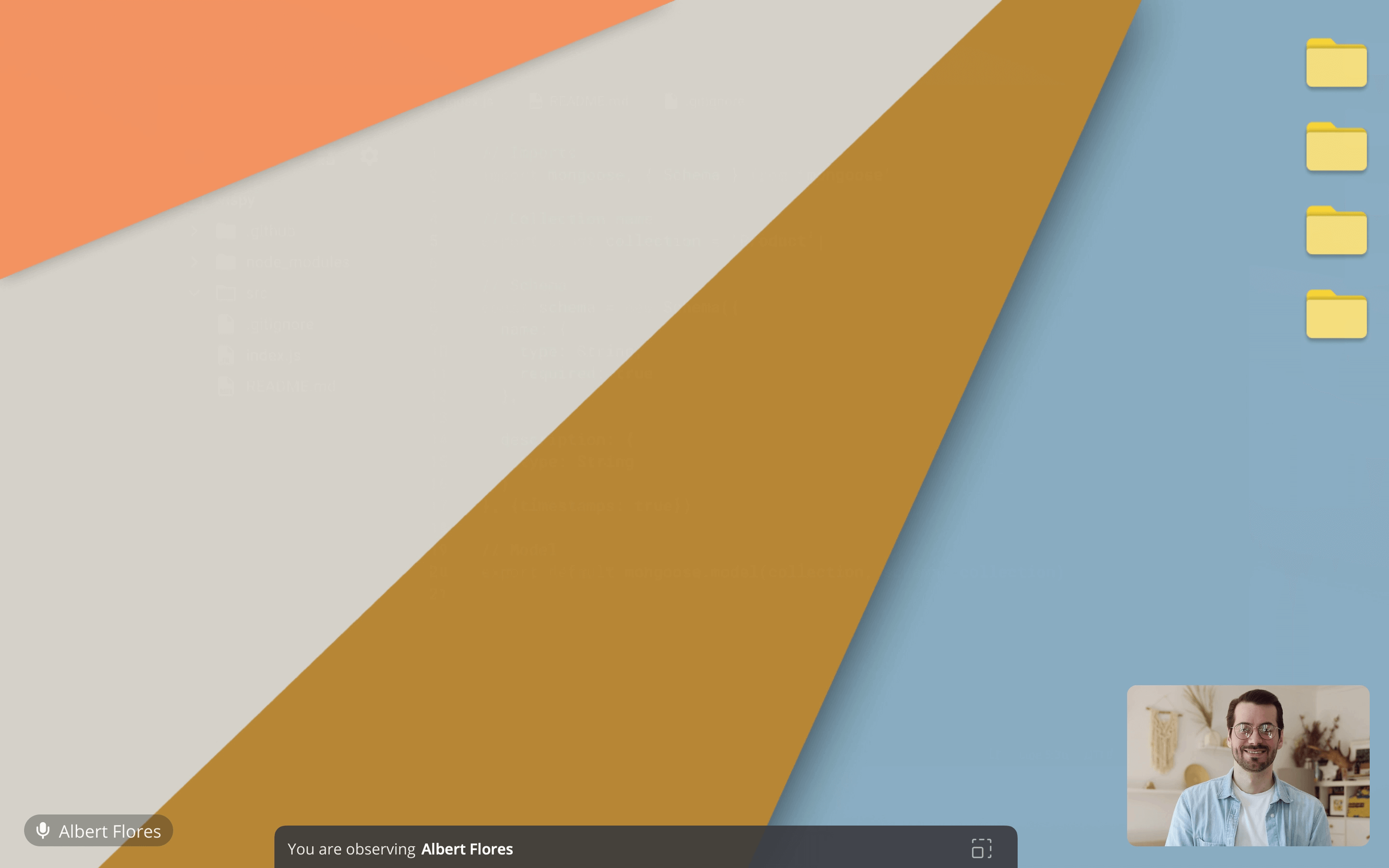 Auto activation blur background
Blur or replace your video's background.
If you haven't done this, and someone unexpectedly entered the room, AI neural network will notice the movement behind and will automatically blur it.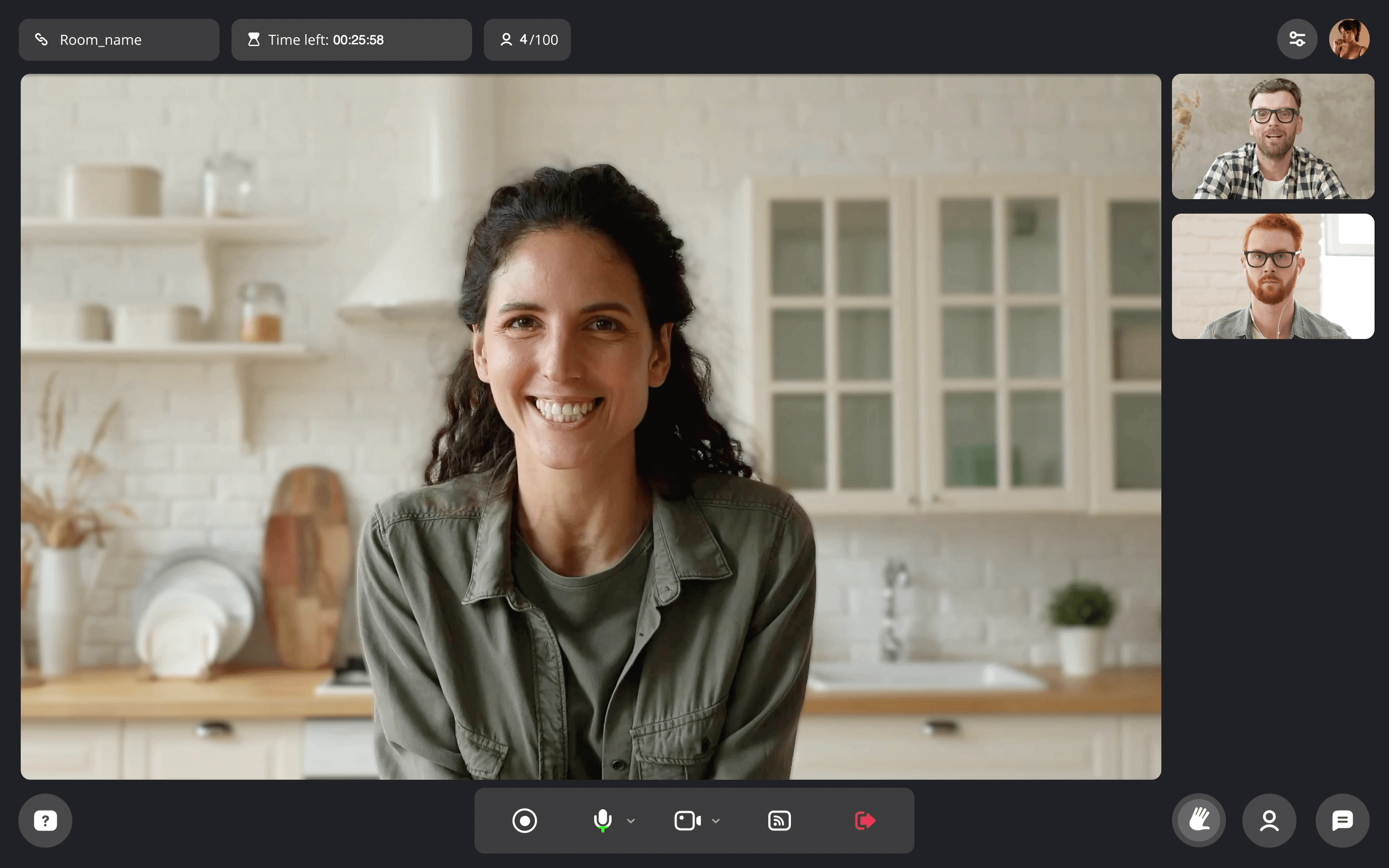 Simultaneous editing
Share the link to the online document in chat and use the option «View together». The teamwork mode will be activated, in which all meeting participants can edit a spreadsheet or presentation in a video container.
Work simultaneously with different documents.