Return to portrait mode to see the content
Aug 23, 2021
·
5 min reading
iMind v0.2: Videoconferencing 4 hours Free!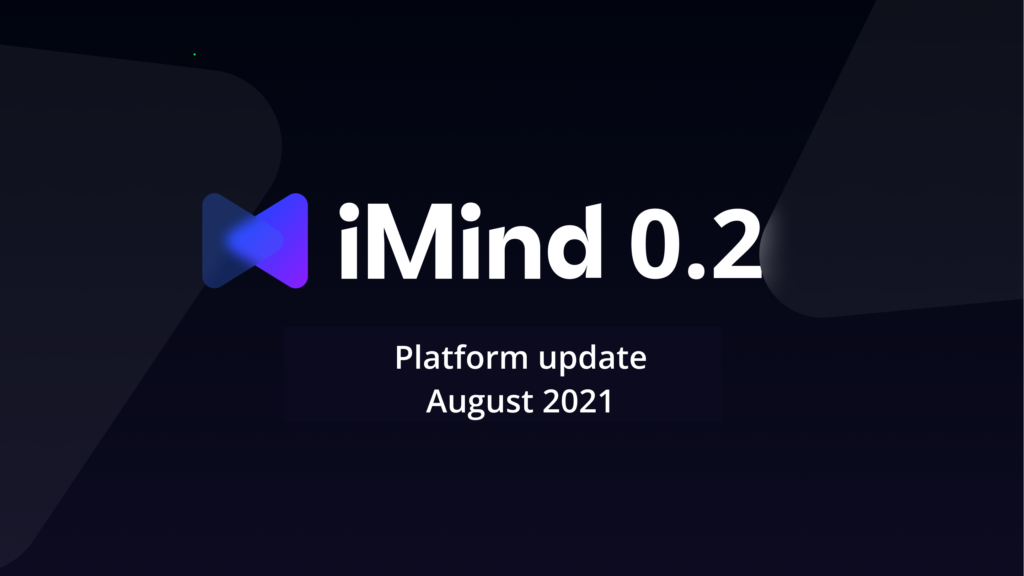 We have released an update for the platform, we are in a hurry to share the changes!
Host free 4-hour meetings instead of 40-minute meetings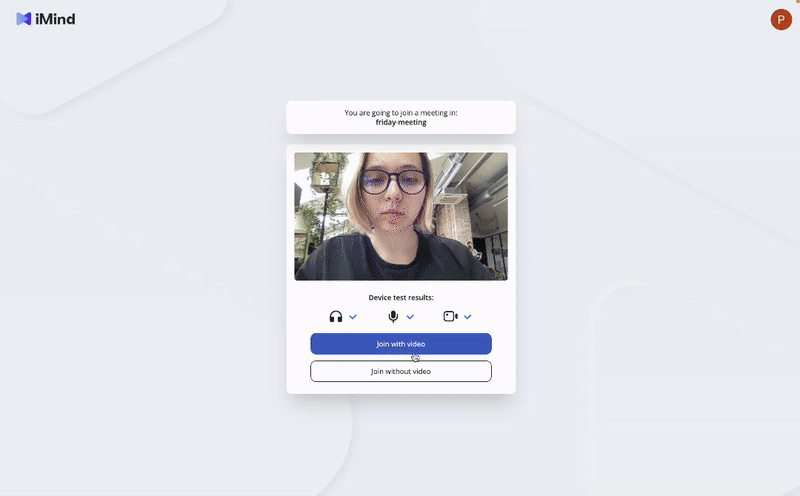 Redesigned Free subscription. Now host as many 4-hour conferences as you want instead of 40 minutes.
Install mobile app for Android and iOS
Our motto is "Join with one click". Now it's even more convenient. Install the app from the site. Once you've been sent a meeting invitation, follow the link, select an app, and use its convenience. So it will be easier for you to call from your mobile. If you use Chrome on your phone, there will be no address bar and bottom bar.
If you are reading this news from a computer, go to full screen mode - this is the view that awaits you in the application.
Instruction for Android: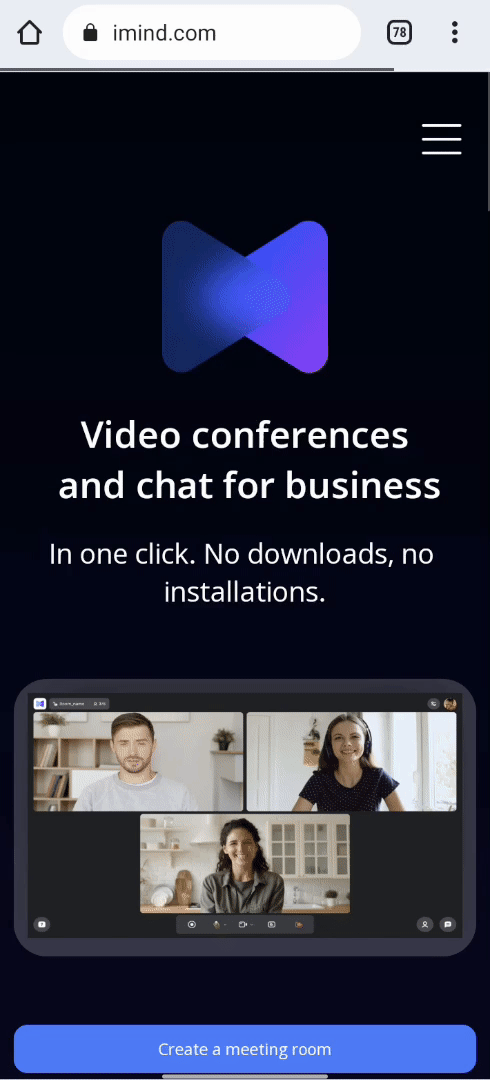 Instruction for iPhone: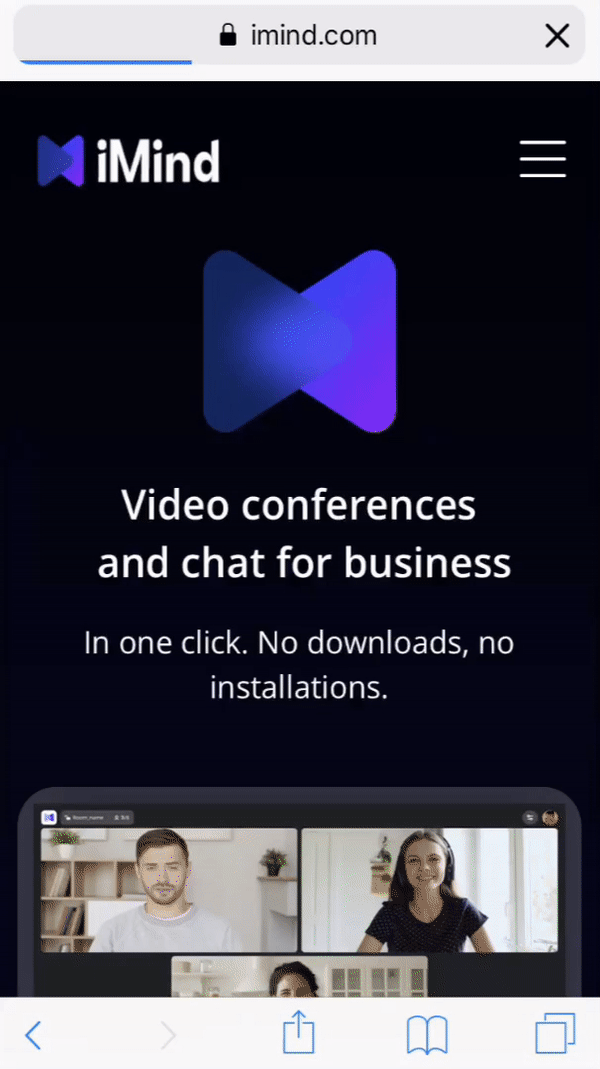 Manage your room in the app with one click
Reworked the interface of the rooms:
Switch between chat and video with one swipe.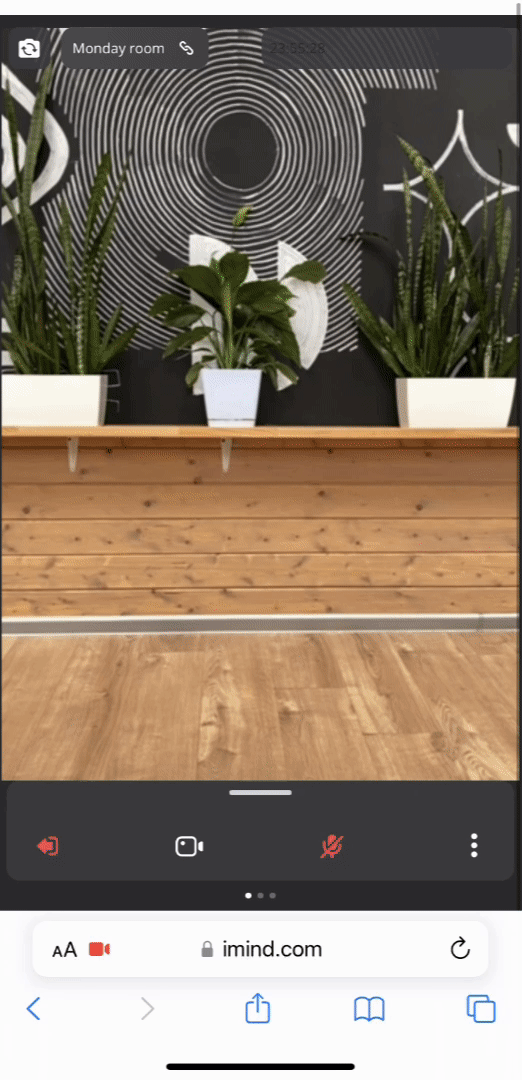 Let people in with a single tap.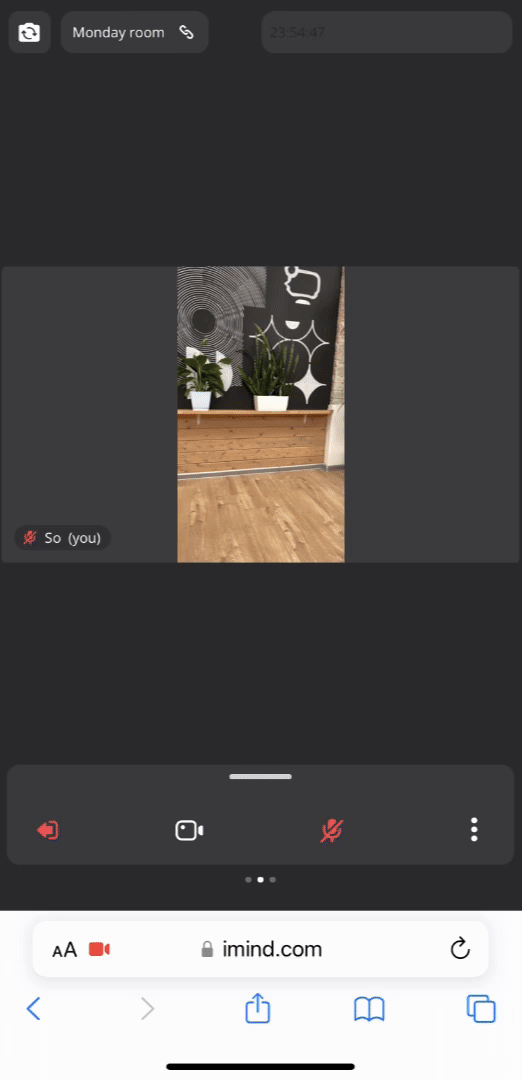 The dashboard always shows you how many unread messages and sign-in requests you've received.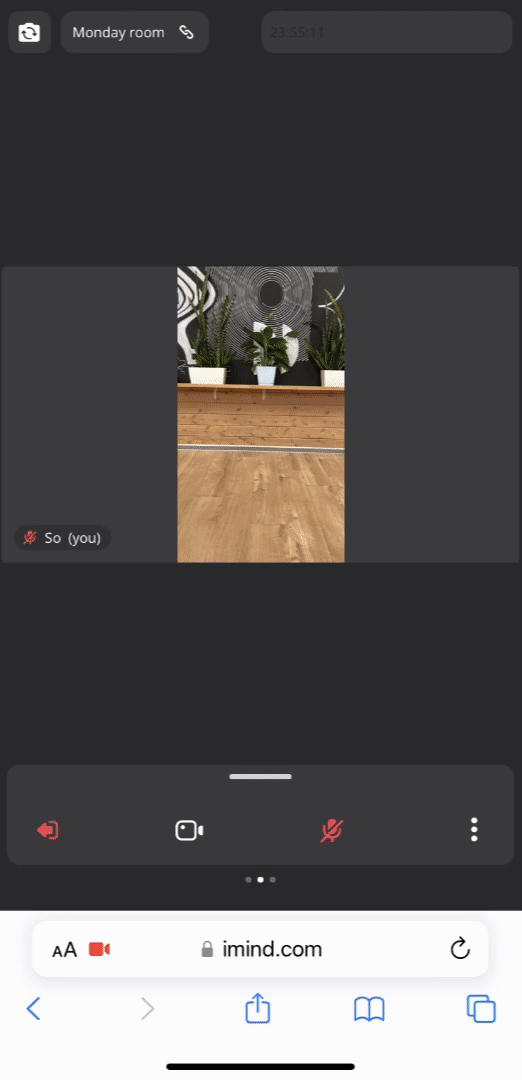 Use waiting rooms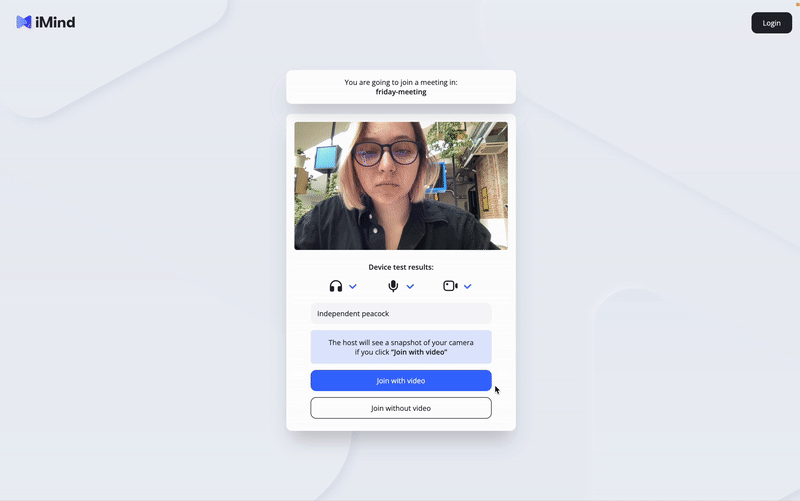 When you join a meeting, you enter a waiting room. In it you can check your equipment: camera and headphones. If everything works fine, click on "request access".
The camera will take your photo and send it to the owner of the room. This will help the organizer understand that you are who you say you are. Read more about waiting rooms here .
Customize room branding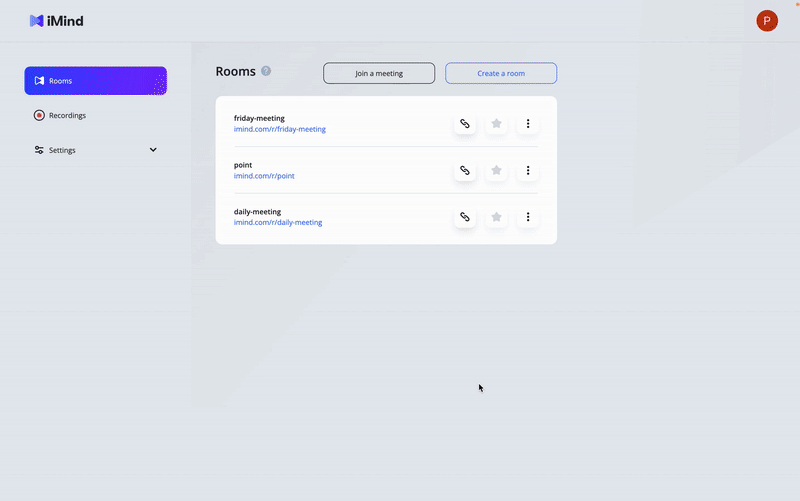 Customize the waiting room and call. Invited guests will be waiting for you to let them into the conference in a room with your logo. The background of the call can also be customized to your liking. This will help users "from the outside" immediately imbued with your corporate spirit.
Don't have your own design? It doesn't matter: we have integrated the Unsplash library with thousands of images into iMind, choose any one.
In the meantime, the invitees are waiting for your confirmation, check if they are for sure, and not impostors. Use the waiting room feature.
Invite users with different roles to your account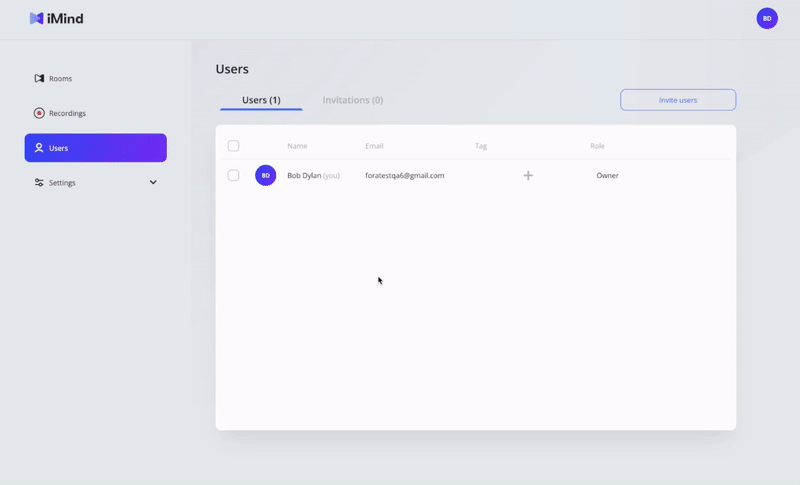 Pro and Business account holders can give the Admin or Contributor role. Give the admin role only to trusted people! They will be able to manage corporate account data: create rooms and change user roles. Ordinary users cannot do this: they only organize and record calls , invite other users to them.
Thus, if earlier only the account owner could create rooms, now he can save time by delegating this to the admin.
Keep rooms forever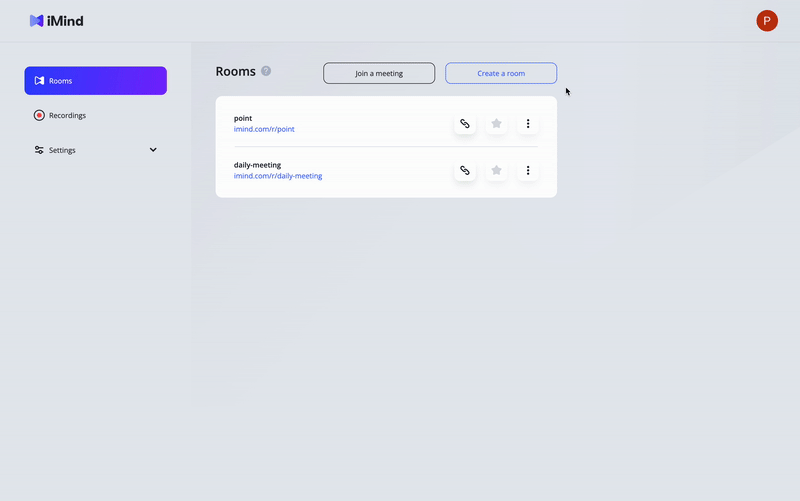 Your colleagues will definitely not lose the link to the conference! Use video communication rooms like regular meeting rooms - because they are always at hand. Instead of storing a link somewhere or getting a constantly changing link, just create rooms in your account. Call them "matinee", "weekly", "coffee break"... Employees to whom you have given the role of a member or administrator will be able to immediately enter the rooms corresponding to their occupation.
This is just the beginning! We are gradually introducing cool new features, so stay tuned to our blog.
Productive conferences and before communication,
Your iMind team 💜
If you liked the article, please share it on social media: