Return to portrait mode to see the content
Jul 11, 2022
·
4 min reading
Benefits of a Virtual Office: A Guide to Working Remotely
When a business starts working abroad or Covid comes, it is not always possible to organize the work of your own office in another country. This entails a number of costs, such as: finding a suitable space, rent, utilities, purchasing furniture and office equipment, hiring employees, etc. Indeed, in such a real office there is always a need to pay for something. Therefore, the best option is to open a virtual workspace for remote work and use the iMind online application for effective video communication.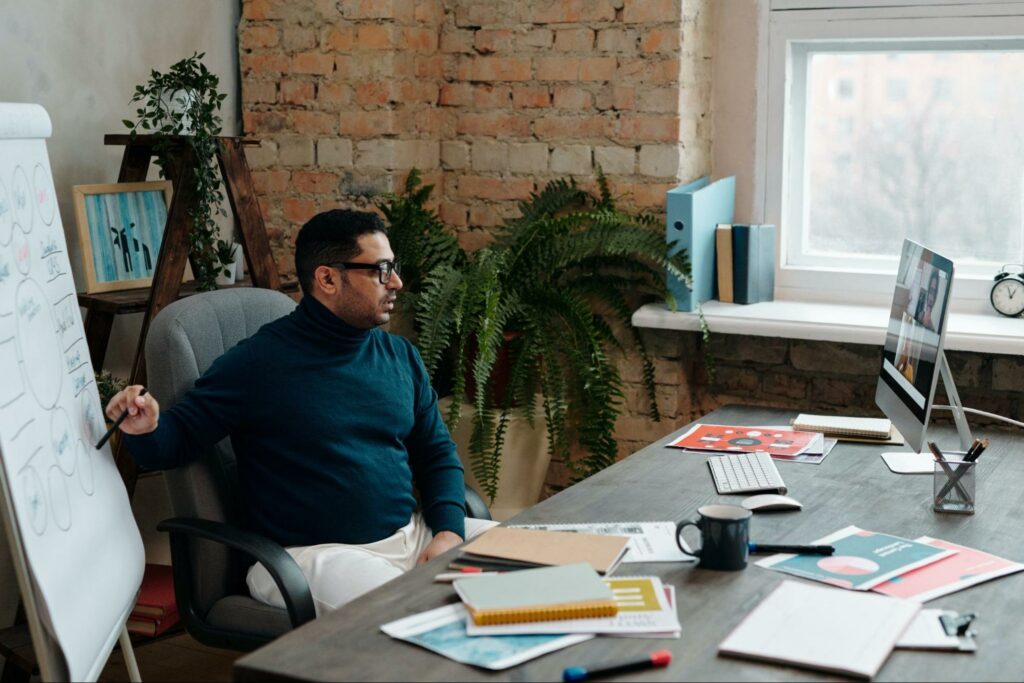 What is a virtual office?
The optimal solution to the problem is offered by companies that provide the so-called "virtual online office". They provide an address to register your business, receive incoming mail and forward it to you. In some cases, such an office can also provide a virtual conference, communication with regulatory authorities, provide you with a real room for a working meeting or negotiations.
Key components of virtual offices
If you are a business owner and want to expand into new markets, you can create a virtual representation of your company in any country. Calls will be answered in the local language, which will increase trust and, as a result, improve the image of your company. An official business address is also required by law for correspondence with e.g. tax authorities, etc.
A virtual office allows the owner to conduct business through a virtual meeting without incurring the unnecessary costs associated with maintaining a real office space. This service allows you to quickly receive important information related to the activities of the company and avoid misunderstandings and problematic situations in relations with contractors and authorities due to the lack of acceptance of correspondence to the legal address of the company.
What are the benefits of a virtual office?
If you decide to open a virtual office, you will significantly reduce the cost of renting a separate office, purchasing the necessary equipment, electricity costs and, most importantly, you will have an address for registering a company!
You should know that such an office also has a person who services businesses and answers phone calls and mail. In addition, the office is equipped with new features and work devices for your company. This means you don't have to spend money on generic printers and don't have to hire an extra employee to spend time checking your mail and phone calls.
Flexibility
The usefulness of a virtual office is endless; continuous improvement of the service improves the life of an entrepreneur and simplifies business. Virtual offices are now preferred not only by small and medium-sized firms, but also by huge corporations. Business people are adaptable individuals who take the risk of investing less and getting more.
Expanding cooperation
People easily work today in one country, tomorrow in Europe, and then in the USA. Today, it is easier for startups and small businesses that are just starting their business to expand the geography of their presence. In developed countries, entrepreneurs and investors help new companies become their mentors. All this opens up great opportunities for startups and small businesses to develop and enter new markets.
Expand your business
A virtual office can be one of the solutions for companies looking to scale their business. This tool helps to develop activities both within the country and abroad without concluding long-term office lease agreements.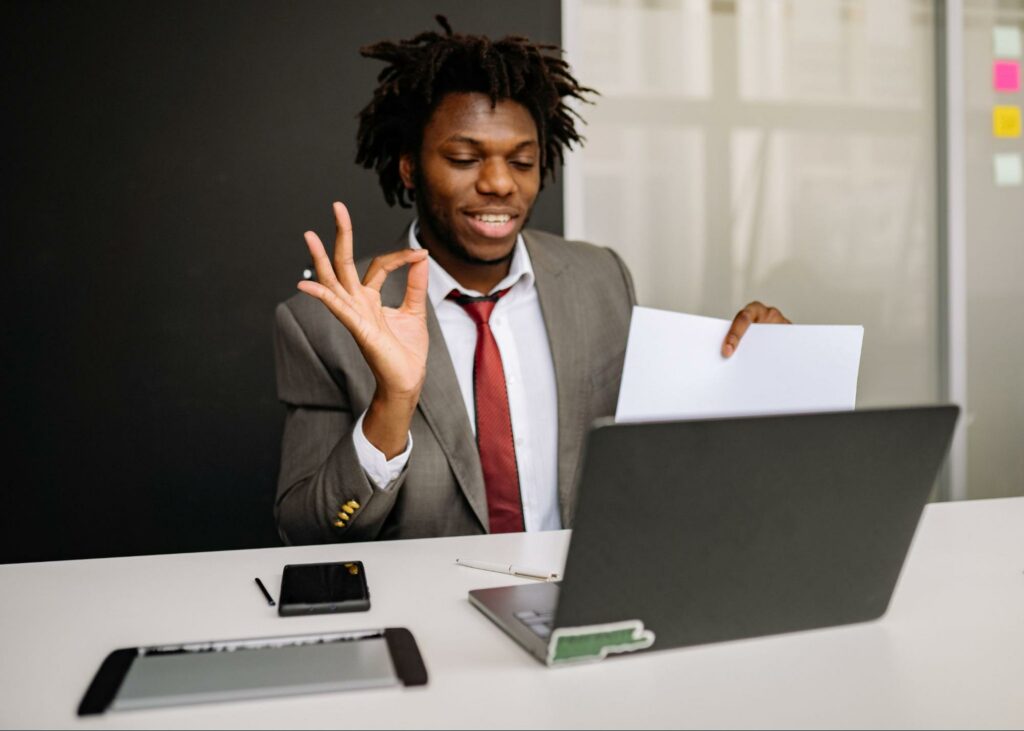 Productivity increase
Employees do not waste time on the way to work and back, which saves them from additional stress, gives them extra time, improves concentration on work processes. Working from home, the employee is in a comfortable environment for him, can pay more attention to the family and better plan his free time. This increases work motivation and reduces stress from constant employment.
Wider range of recruits
People from different countries can work in a virtual office, which greatly expands the possibilities of finding the right specialist.
How to choose the right virtual office?
A dedicated server is a popular solution for organizing a remote office. By placing your company's infrastructure on a dedicated server in the provider's data center, you do not have to worry about its security. Of course, it is important to choose the right provider to whom you entrust the storage of valuable business data.
Renting a dedicated server for remote work is profitable and reliable. Hardware support and updates are handled by the service provider, not your system administrator. You also have the freedom to choose software: you can use your regular licensed programs or rent software licenses from a provider.
Also think about territorial criteria. Select the country that best suits your needs.
Thus, the decision to register your activities in a virtual office is the best way to implement the conditions for your business. If you are unable to create a physical office, you should open a virtual one. Get your business right!
If you liked the article, please share it on social media: