Return to portrait mode to see the content
May 20, 2021
·
4 min reading
Video conferencing for business: how to choose, create and conduct?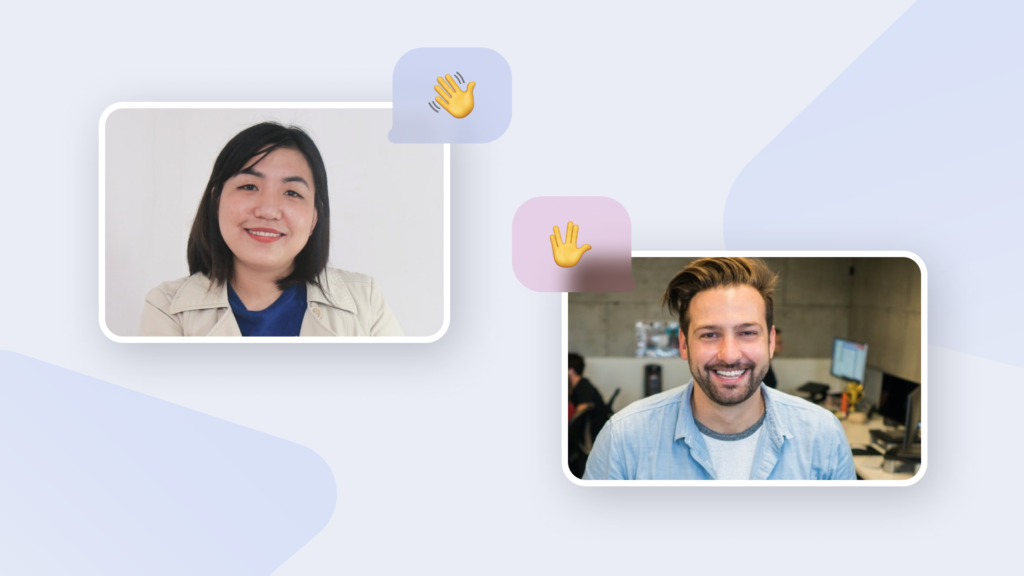 What is a corporate video conference?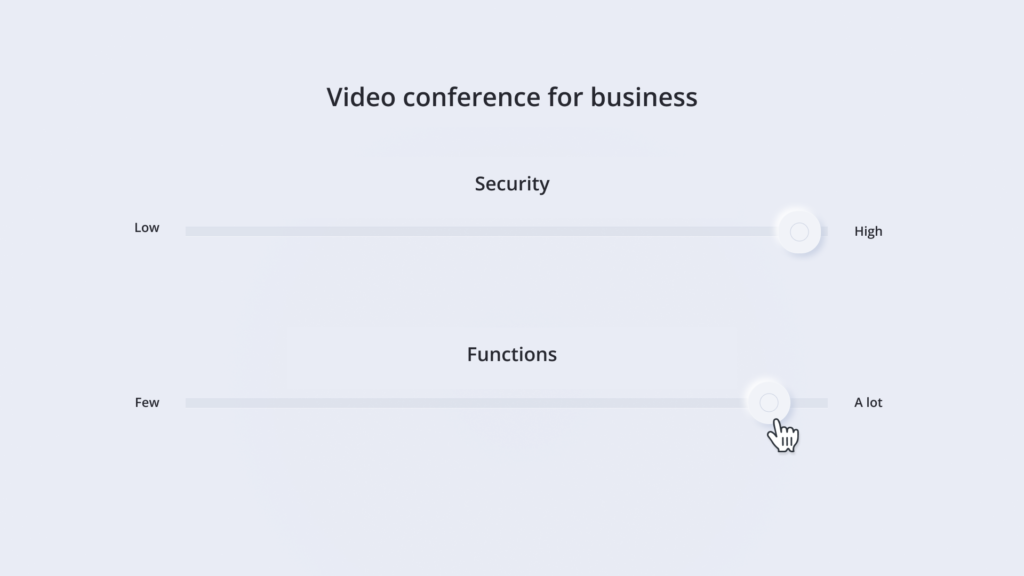 Videoconferencing for business is not much different than calling parents via video. The essence is the same - video communication in which you see and hear the interlocutors. However, there are still additional requirements for business communication:
If you call a friend from the resort to show palm trees around and tell you what a delicious mango you ate, you are unlikely to worry that attackers can intercept the call. The situation changes 180° if the theme of the conference is to discuss product innovations for the next year. In this case, data leakage can result in loss of money and reputation.
iMind, as a platform for corporate video conferencing, takes security seriously.
You'll probably want to record a "beach" call to a friend as a memento. Let's be honest - rather, you just take photos and videos. In a conference outside of business, everything you need from software is to be clearly visible and audible.
Everything changes in the corporate environment. Call recording, screen broadcasting are often required. Reports, welcome presentations to newcomers, status reports can be recorded for future reference. We talked about the potential power of screen sharing in this article .
How to choose a program for corporate meetings?
With so many video conferencing software on the market right now, making the right choice can be difficult. Therefore, the first thing we recommend is call up in several applications! According to a Forbes Insight report, 62% of companies use 3 or more video calling software.
We will help you decide what and when to use. Look at the column that matches your query and choose from 4 popular programs.
| | | | |
| --- | --- | --- | --- |
| | Security | Price per user (call organizer) | Maximum number of participants |
| iMind | AES-256 encryption - US Government standard, does not store passwords, uses one-time keys, "waiting room" function | $9.99 | one hundred |
| Zoom | End-to-end encryption, call recording protection, stores passwords | $199.90 | 300 |
| MS Teams | End-to-end encryption, multi-factor authentication, secure links | $60 | 300 |
| Google Meet | No end-to-end encryption - Google can easily infiltrate the conversation; Pictures use public links - anyone can find | For free | one hundred |
Comparison of video conferencing services for business
If you're looking for a cheaper option, Google Hangouts is perfect because it's free. In a business environment, it is only suitable for morning stand-ups, and even then not always. Hangouts security leaves a lot to be desired.
If you are looking for secure software, iMind is your choice. The conferences are encrypted, and the developers also thought about zoombombing by introducing "waiting rooms" .
MS Teams is a good mid-ranger - for a relatively low price, it offers the largest number of participants with video. Although it is not entirely clear whether 300 videos can be seen.
How to organize a video conference for business?
To organize an online meeting in iMind, create an account.
Create a room in it - and you're done! For colleagues to join the meeting, send them an invitation link. It is enough for them to click on the link once - and they are with you.
How to calculate the effectiveness of a corporate video conference?
We encourage you to collect feedback. Printed leaflets, as offline, will not work, so Google forms will come to your aid. Send a link to a pre-prepared survey in the conference chat.
If you recorded a conference, review it and pay attention to how the audience reacted to your presentation - how involved they were, or vice versa, they began to think about something of their own.
For more tips to improve the productivity of your online meetings, read the article "5 ways to make video conferencing more effective than live meetings"
How much is it?
iMind has 3 types of subscription: Free, Pro and Business.
Free subscription - 100 participants (4 with video), maximum meeting time - 4 hours. Conference recordings can be downloaded for 30 days.
The maximum duration of meetings is 24 hours. There are 12 active videos available for participants in the room. Download meeting records throughout the year.
The maximum duration of meetings is 24 hours. There are 12 active videos available for the participants in the room. Meeting records are not deleted. Check the cost here.
We figured out the organizational issues. Are there any special rules of conduct in videoconferencing? Yes, yes, and yes again. In order not to get into trouble, read the article about video communication etiquette .
If you liked the article, please share it on social media: