Return to portrait mode to see the content
May 30, 2022
·
4 min reading
Fun video calls to play with your team
The workflow is quite stressful. But there is a team building practice to make it more enjoyable. This helps to show that people's work is valued and valuable to the team leader and the company. But to be effective, team building strategies must include fun activities that make the team happier.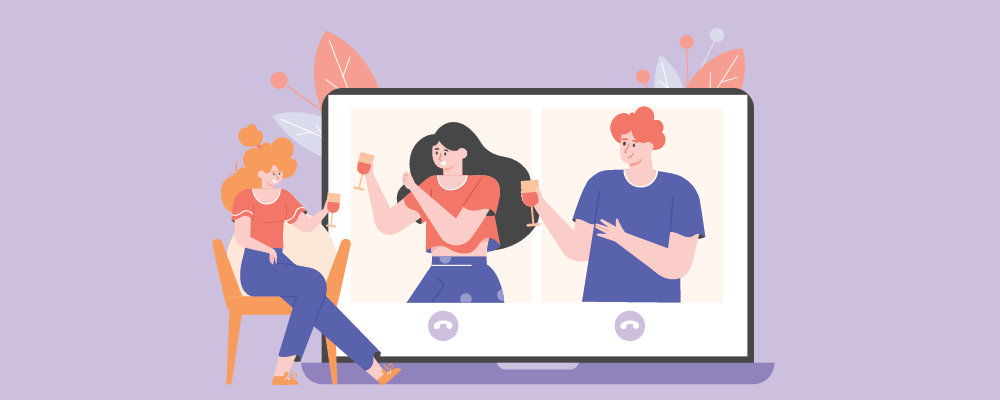 What is team building?
Team building is a practice that involves activities where members of the same team have fun together. They can chat on non-business topics, play games or relax together. Such communication is especially important for remote teams.
You can organize team building events when you get together somewhere or remotely using the possibilities of online meetings. Virtual team building meetings have their pros and cons, but the use of equipment can neutralize most of the cons of the online format.
The Importance of Informal Meetings
Sometimes people need to arrange informal activities with their teammates. This is necessary for the psychological climate in the team and to improve the results of future work. When people get together with their colleagues for team building, they are placed in a context that offers more opportunities to express themselves.
For example, when people play games together, they experience excitement and a desire to win. Strong feelings make people more sincere and show their character, which helps teammates understand each other better and find common ground faster. Thus, video conferencing ideas help to improve relationships within the team and lead to more productive work on future tasks.
From a psychological point of view, fun activities work like a recharge. People use their time not to experience tension and stress, but to relax and spend time together with pleasure. A well-organized event makes employees feel the approval of their supervisors. And if people realize that their bosses pay attention and appreciate their efforts and work, it makes everyone feel useful. Thus, game video calls and other team building activities increase motivation.
Ideas for activities during video calls
You will find many fun things to do during a video call if you search for it. But if all else fails, there's always the option of video conferencing games. Most of them are as old as gold, so your teammates will probably be familiar with them. Games that can be played during a video call may include:
guess who - no matter remotely or on site, it's always funny;
never I never ... - exists in variations for sober and alcoholic parties, so think about what is best for your case;
charades - use the chance to challenge your teamwork, but in a funny context;
explain the word (pseudonym) - always a convenient option to choose from, which can be modified using your professional terminology;
show the word - a variant of the charade;
guess the song - learn more about the musical preferences of teammates and show yours;
phonogram battle - compete in charisma, creativity, acting and parody;
online team building bingo - learn more interesting facts about people.
Any of these or others of your choice can be of great use to learn more about each other. Be more creative if you want and modify any game you like the most. It will paint old classics with new colors and refresh your idea of team building.
How do fun games affect relationships in remote teams?
The more your informal video conference requires you to search for information about your team members, the better you understand people's lives. The more he engages you in interaction, the better your communication skills become. Choose an activity that will meet the following criteria:
Relevant to your current team building task. Do you all need to learn more about each other's lives? Or is it better to train communication skills in a team? Define speech and follow it.
Most of your team members like this idea. If you have chosen an activity, but your team considers it a waste of time, it will not bring any result.
Everyone is provided with the necessary equipment for participation (if required). Most games don't require these things, but if you find something special, make sure everyone has the necessary items.
If your chosen activity meets all of the above criteria, it will most likely dramatically increase your team productivity. In any case, even if you missed the main task to be completed, the first thing you need is to provide a joyful pastime with positive emotions and happy memories.
Team building sessions and other informal activities are helpful for the workflow. They allow you to learn new information about your surroundings, make friends, build stronger relationships and establish mutual understanding.
Finally, informal events are an opportunity for everyone to relax and get away from the problems and issues that bother us everywhere. Using the iMind app, you can ensure the best call quality for your team's conferences and enjoy the process without interruption.
If you liked the article, please share it on social media: