Return to portrait mode to see the content
Oct 3, 2022
·
3 min reading
How to use non-verbal communication during video conferencing?
Some people find video conferencing not as convenient for communication as it seems. You cannot look at your interlocutors, use and read body language, and perceive visible facial expressions of the body undistorted. How to eliminate this effect of remote meetings and enhance non-verbal communication?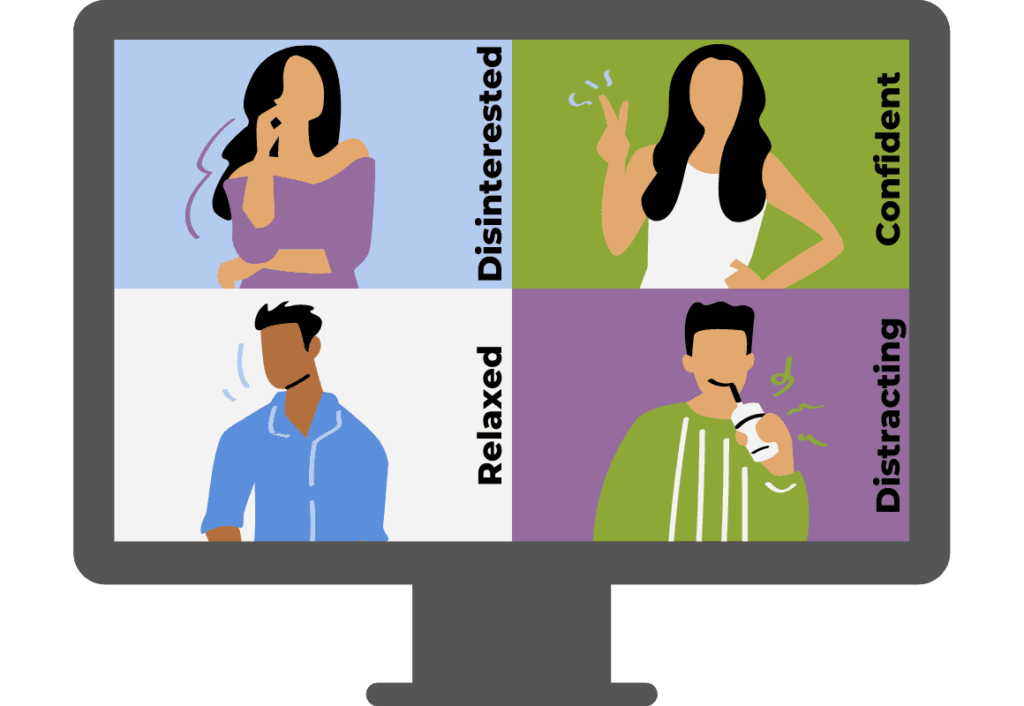 What is non-verbal communication?
In non-verbal communication, you use your body, intonation, facial expressions, and many other cues to get a message across. This component of interpersonal and team communication expresses your: attitude, emotions, mood, well-being, etc. People need it to build mutual understanding.
Why is non-verbal communication important for video meetings?
Videoconferencing is notable for the limited delivery of non-verbal cues. Thus, you should pay even more attention to the messages you see. This is an important part of any communication as online business meetings require some diplomacy skills.
In short, any result or suggestion of progress, quick adaptation to the tone of the conversation, and understanding of the internal relationships within the team require knowledge in order to correctly use and read the signs of non-verbal communication.
4 Types of Nonverbal Communication in Video Conferencing
Among the available types of non-verbal communication that you can perceive, we emphasize the importance of:
facial expressions - it is best to learn about emotions;
a look with the eyes - not as obvious as the previous one, but effective in order to find out what a person's thoughts are;
posture - gives a complete picture of what a person thinks, in combination with the first two types;
appearance - gives more information about you than about your current thoughts.
The last point helps to form the first impression, and based on this vision, your colleague or partner first decides whether he wants to work with you or not. You can still change the first impression, but it's troublesome.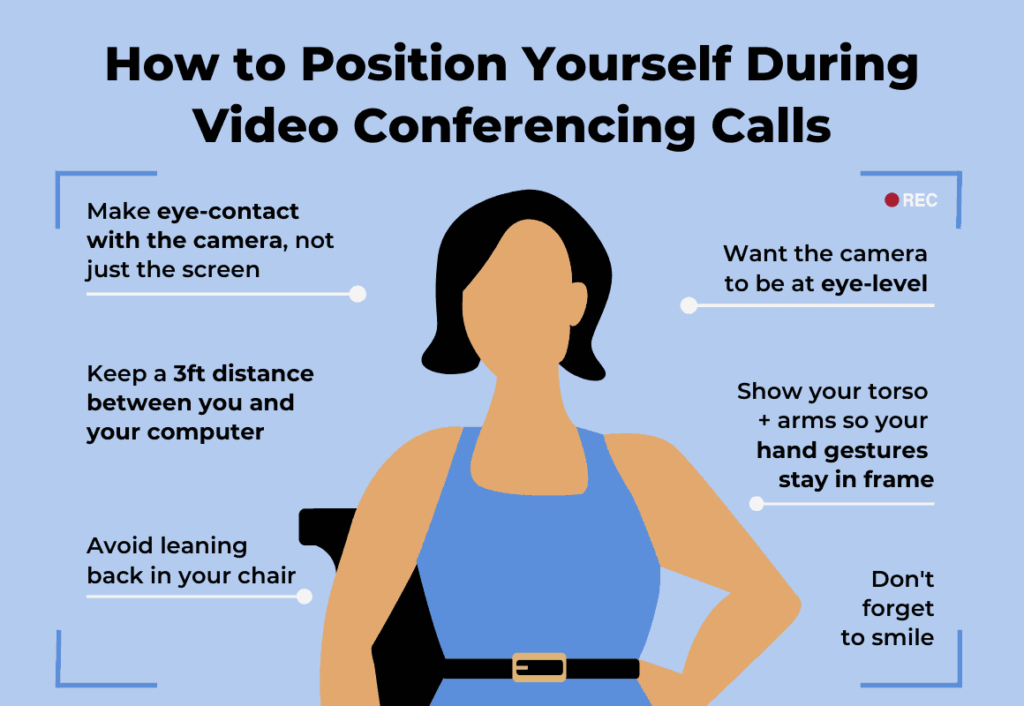 Proper lighting and non-verbal communication during video conferencing
Continuing the topic of appearance, let's emphasize the importance of lighting during a video call. It also touches on online meeting etiquette, which is valued by reputable companies, decision makers, and representatives. Still, it is more convenient to appear and clearly see your team or partners when your face is visible and the picture is not too bright. It also shows how well prepared you are for the meeting and can improve your appearance if you are well groomed.
Virtual background for a better look
Changing your background affects how you are perceived by your teammates or partners. The easiest option is to blur the background before turning on the webcam if your video conferencing software allows this feature. You can also choose a picture that mimics the background of the interior or set a simple one-color background (but this will look unnatural, which will cause a worse impression).
Non-verbal communication can be the key to your strong business relationship. The main thing is to know how to use it correctly. To make the most of it and improve the quality of your connection, use the iMind application. The free plan offers basic features, but the professional plans provide much more for business meetings.
If you liked the article, please share it on social media: