Return to portrait mode to see the content
Jul 24, 2022
·
5 min reading
How to improve remote collaboration in your team?
Due to the coronavirus epidemic, firms have transferred most of their employees to remote team collaboration and work organization. This style may be unfamiliar to some people as it is difficult to focus and you always want to do something else. A familiar picture?
Working from home and having virtual meetings in the free iMind meeting app seems really enjoyable at first glance. You can work from your bed, sleep more soundly and from the comfort of your home. But over time, many begin to notice that labor productivity has declined. The fact is that at home there are many things that can distract attention from classes. So how do you collaborate effectively when your team is working remotely?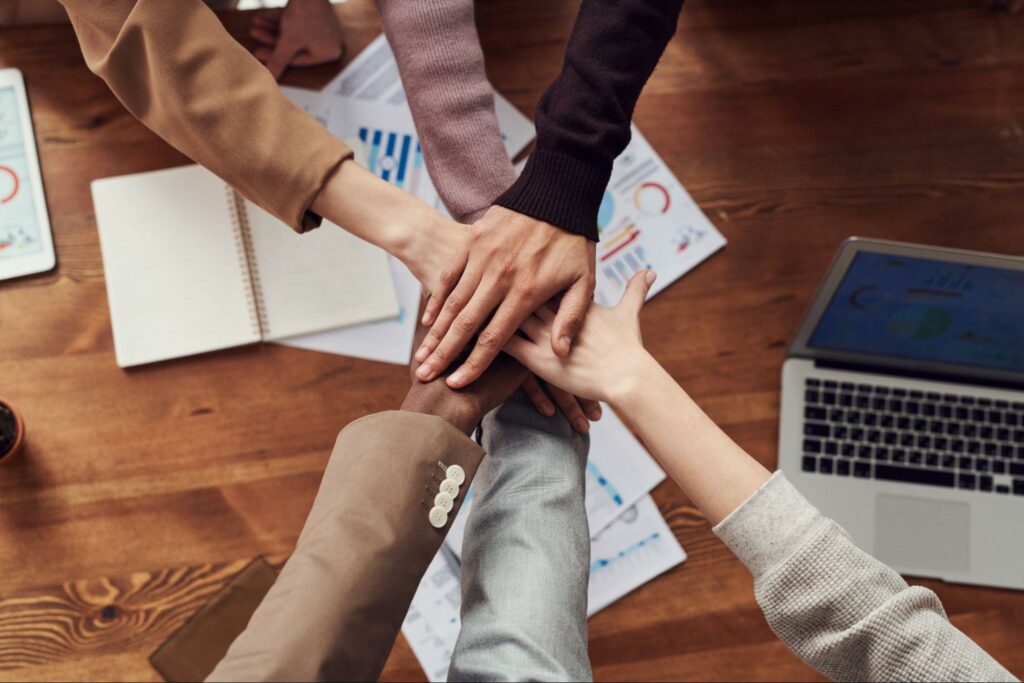 Currently, many firms that collaborate with a team are forced to adopt a remote work paradigm and look for ways to improve collaboration. Managers who previously managed a team only in the office found it especially difficult to manage a team while working from home. How can you work remotely from different parts of the city without sacrificing efficiency, quality or collaboration?
What is Remote Collaboration?
By highlighting its key characteristics, you can better understand the essence of remote teamwork:
Remote Teamwork: A team is a specially structured group of people, each complementing the others, rather than the sum of its individual components.
Careful arrangement of each of its members. In other words, each member of this group is aware of the general situation and strategic goals, has a number of responsibilities assigned to him, and is responsible for the implementation of each of them.
Team members communicate well with each other and are ready to solve problems when they arise.
As a result, it becomes clear that working in a remote team involves more than just interacting with those who are engaged in similar work or projects. Such contact is more like a collaborative effort between individual workers that spans a range of jobs and activities. Teamwork is the activity of a group of people focused on solving a specific problem. The team is a separate "unit" in the mechanism of the functioning of the organization.
How has remote work changed team interaction?
Remote work can have a real impact on the effectiveness of the entire team and its individual members. Therefore, another task of the leader was to establish an equally effective work of the team at a distance. Many managers have already tried and achieved results along the way.
However, effective communication and online team building activities can increase the productivity and effectiveness of team collaboration.
How to improve remote team collaboration?
Virtual team building or offline team building (that is, a set of activities aimed at strengthening emotional ties within the team) is a fantastic and easy way to increase the productivity of the team, strengthen it, and bring communication within the team to a more trusting level.
To synchronize team collaboration
Engage remote employees in daily conversations. Use various communication channels. If your enforced separation continues, arrange a recurring face-to-face meeting. Give yourself access to as many remote people as possible. Keep in mind that lately they have been watching you talk, joining you for dinner, visiting your table, etc. Since they no longer have access, they may feel left out. If you can reply to their messages right now.
Document the process
Discuss standard best practices for remote work at the company and team level. The CEO, COO, or other designated executive must establish the general rules of the company, and then the team must decide on specific issues. There shouldn't be too many rules, but it's important to follow them in order to guarantee a stable work dynamics and carefully evaluate their effectiveness.
Make asynchronous collaboration your forte
The key to a successful team is the distribution and understanding of roles when each player performs his task. All of them play a certain role. Without major and minor: all team members are equally important. So when working on a project - skillfully distribute responsibilities. Also, you may want to hold non-real-time meetings, as this can be more efficient for remote teamwork.
Incorporate team games into your workflow
In the conditions of office life, all informal communication revolves around joint lunches, coffee breaks and trips to the bar every Friday. It makes sense for a remote team to show and tell each other's jobs. This will help colleagues understand the context of the work: who works to music, who has a cat on his lap, and whose neighbors on the floor above drill walls all day long.
It makes sense to start separate chats for memes, exchange of interesting links and birthday wishes when working remotely. In addition, some businesses use casual video conversations with morning coffee or evening wine, or they agree to play a computer game online.
What tools should be used to improve collaboration?
The technical element is still critical to managing both the business and the workforce. The sharing of performance information can now be faster, more transparent and clearer thanks to digitalization. Virtual reality tools help combine performance data with additional information to generate new hypotheses and predict the future.
In addition to productivity, we also study the mood of our colleagues, we are able to quickly respond to various difficulties, provide assistance and support. This crisis and the massive transition to remote work have exacerbated the need for such platforms. Pilot and find solutions to help you improve your performance management process.
During this unprecedented time, it is more important than ever to rethink workflows and adapt them to the realities of remote work. Techniques that stimulated productivity and increased team spirit in traditional office work may not be effective today. However, they can be slightly modified.
If you liked the article, please share it on social media: