May 12, 2021
·
blog:min-reading
4 Online Event Trends 2021: Business Tips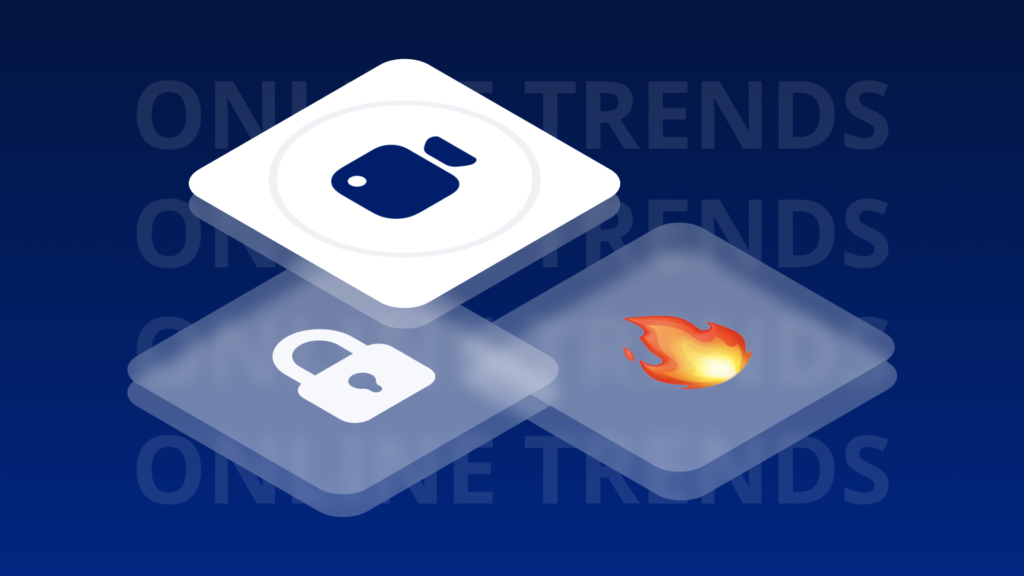 We analyzed how online event trends have evolved over the past 10 years and identified the main trends in 2021.
Google Trends estimates the change in popularity of the query "online events" around the world since 2004. A sharp jump occurred in May 2020.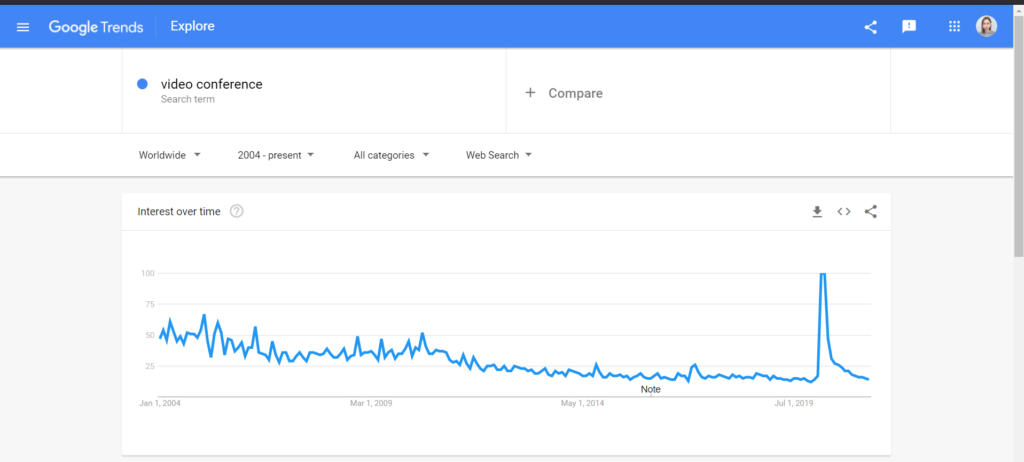 What has changed in 2020?
The pandemic has imposed a taboo on mass collections. Many countries have even banned people from leaving their homes. For example, in Spain it was impossible to walk , if it was not a trip to the nearest grocery, doctor or hairdresser. All over the world, it was not even a question of getting together "like in the good old days", whether it was a get-together over a glass of foam with a couple of friends in a bar or a large event. Here are some categories of events banned by governments:
In the course of 2020, some countries allowed football, tennis and other sports to be played, but either without spectators or with severe restrictions.
Life stood still. It is difficult to say what would have happened if a pandemic had happened 50 years ago, when the level of technological development was not even close to what we have now. Nowadays, video calls come to the rescue. Most of the "live" events have gone digital, becoming the trends of 2021.
Online Event Trends
Monetization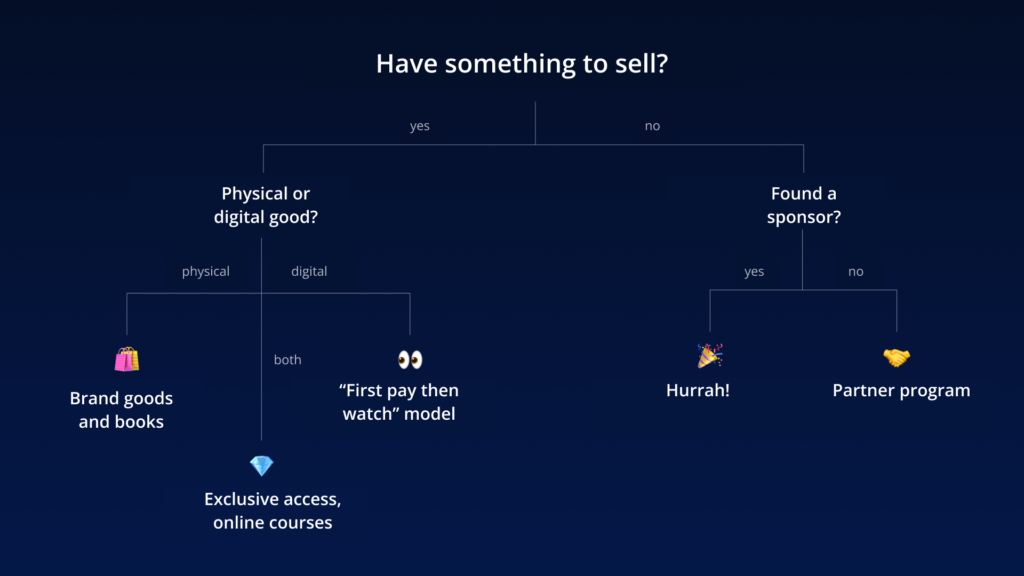 When you enter a physical exhibition, you check the ticket and let the person in, knowing that the money for the entrance is already in your box office. Installing a system of payments for attending events online, bypassing scammers and hackers, is more difficult than installing entrances to the hall.
Selling things at the point, additional opportunities for visitors, renting a place for a cafe - all this is not available online or is presented very poorly.
The best ways to monetize an online event:
Find companies offering products or services that overlap with your event. Offer them advertisements. Take money from them.
Early access or an exclusive experience of using some service will not only be a way to make money on an online event, but will also warm up interest in your product. Don't you have anything like that? Not a problem, because you can sell paid access to the site, and an online course (if you have an educational event), and even physical goods!
advertising affiliate programs
Nothing to sell? It's okay, because someone definitely has something that goes with the theme of your event! Agree on an affiliate program and offer event participants to buy a product from your partner. Our advice: don't advertise too aggressively. Research what you're promoting before the event, and then give an honest and complete review. This approach will interest more listeners than a 30-second speech consisting of "faster" and "buy".
If the event will benefit anyone other than the direct participants, the pay-per-view format is the first thing to look at. This includes access to live streaming and recording.
Networking online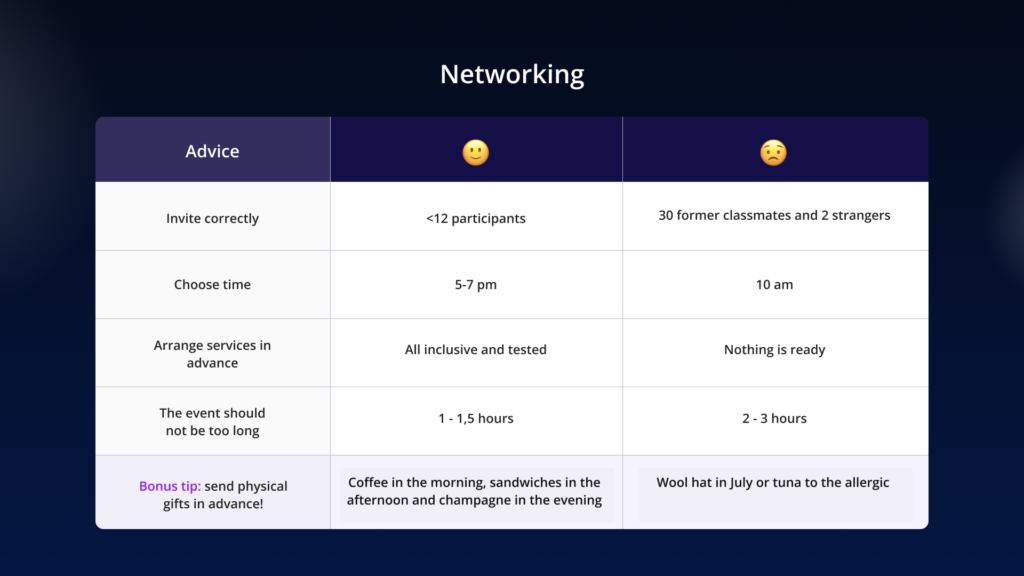 Approaching a potential partner or employer at a coffee break live is much easier and more efficient than online dating. Despite this, virtual networking can also be successful. For this:
We do not recommend calling more than 10-12 people. At the same time, invite different people and keep the attitude of known and unfamiliar visitors so that some lonely James does not feel left out at a reunion of alumni or a gathering of old friends
choose a convenient time to start
If the event is conceived for a specific group of people nearby, hold it when you would hold it offline. If guests are planned from all over the world, we recommend starting at 5-7 pm your time. Then there is a great chance that someone will already drink whiskey, and someone else will only drink coffee, but there will be no sleeping visitors
arrange services in advance
Skype, Zoom, iMind - chat anywhere. Check the connection in advance and send invitations to participants. For Skype and Zoom, participants will have to download the application, iMind works without downloads - send them a link to the conference and that's it! Moreover, you can buy additional rooms in iMind so that participants can disperse and chat one-on-one
the event should not be too long
An hour and a half is enough. Then people get tired of video communication, they need to rest.
bonus tip: send physical gifts early!
Networking usually takes place at lunchtime, with canapés, coffee and desserts. Recreate this atmosphere among the participants, and the chance of success of your event will increase! Does anyone come in the morning? Send them coffee! In the evening? A little good alcohol doesn't hurt! Order a small catering service for the participants - they will like it, which will help your conference. Be sure to find out in advance who eats what, otherwise you can get into a mess.
Security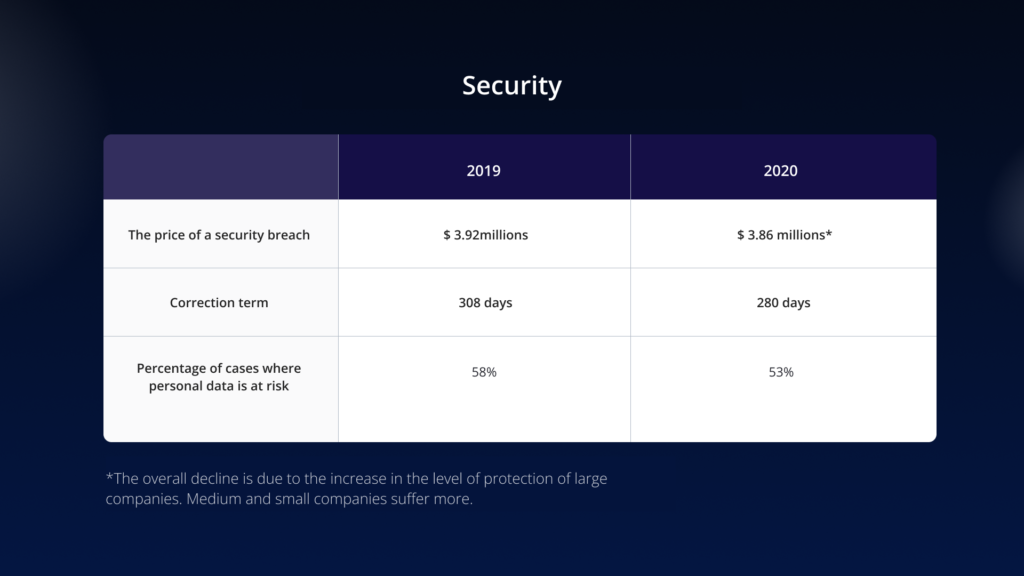 The stakes have gone up. Previously, they occasionally called each other by video, and important decisions were made in personal meetings. Now remote - many companies meet daily only by video call , all their confidential information is discussed there.
Let's turn to the statistics: according to information from IBM , in 2020, the average cost of a security breakthrough comes out to decent money: $3.86 million. At the same time, it took 207 days to detect a breach, and then another 73 to fix it. More than 9 months! It is most likely that all this time the personal data of your employees, partners and customers are leaking - this was the case in 58% of cases of hacking. This can be a disaster for unprepared businesses.
Organizing secure video calls is not easy, but you can choose a product for calls that puts it at the forefront and protects you as much as possible. We at iMind care about security and find simple non-standard solutions like a waiting room : look who knocks on the conference door, then let them in.
Businessmen are people too, or how to relax online
Watch movies with remote friends
Lifehacker made a selection of 13 sites where you can synchronize with those who are not around and watch movies "like in the good old days". Discuss what is happening on the screen, notice plot errors, laugh at jokes. Home can be even better! Running to the bathroom at the cinema, you risk missing Sherlock Holmes telling a train of thought or another explosion in a Michael Bay film. Online - just pause.
Visit museums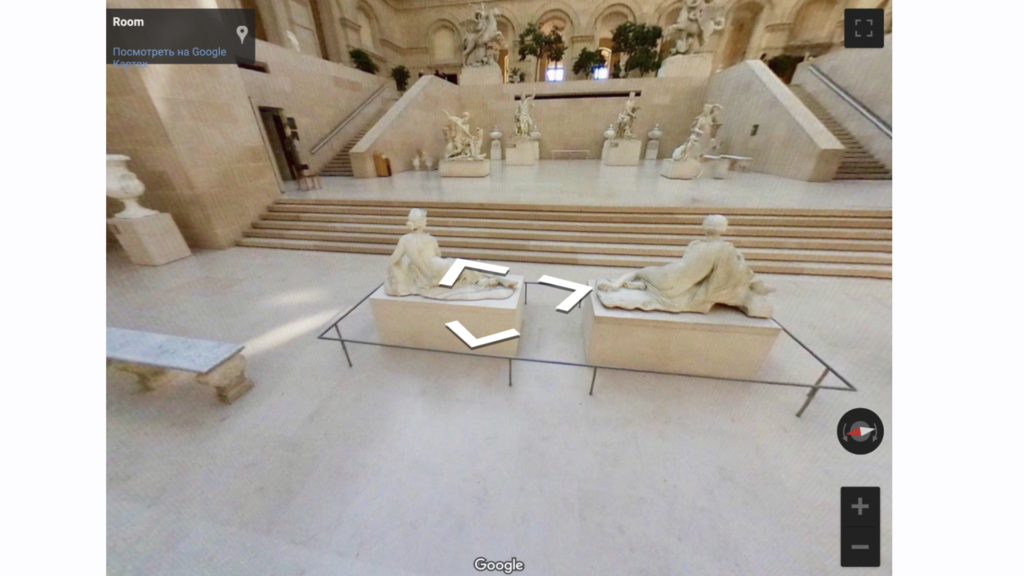 The most famous museums on the planet, such as the Louvre, the Hermitage and the American Museum of Natural History, have been offering online tours for a long time. The pandemic forced even underwater museums to go digital! Their list is on the Unesco website. Yes, you won't breathe history in full, for which many museums have made 3D models of their exhibits. Treasures of history that cannot be touched live can be twisted and turned as you like on a computer screen.
Pros of Online Events
Online events are not as bad as they might seem. Due to their nature - the participants are sitting at home and at the same time attending the event - they have several advantages compared to their offline counterparts
saving time and money for organizers
And not only that, because online events open the way for many people to where they could not be physically. Imagine that your favorite speaker was speaking in New Jersey, and you live in Germany and have to be in the office tomorrow. With due skill and great love for the speaker, of course, you can cross the ocean back and forth and be in time everywhere, but it's much more convenient to attend a performance from home.
no queues
Sites can crash (more on that below), unable to cope with the load, but this is decided by the organizers, and the visitor only needs to refresh the page a couple of times. Standing in such an artificial queue at the entrance, you can walk to the store or brush your teeth. Much less pleasant to stand for hours in a live queue.
more opportunities for people with disabilities
The ability to visit a long-awaited exhibition if you are disabled or seriously ill is always great news. Sit down at the computer, go to the site - and here you are at Comic Con. Movement even within the city, which can be a test, is no longer necessary.
We have not indicated all the trends of online events in 2021: there are too many of them, so here are just the main ones. Try iMind and become your trendsetter!