Return to portrait mode to see the content
Jul 22, 2022
·
5 min reading
How to choose the best video conferencing software for your small business?
Most businesses use Internet video conferencing as a way to conduct virtual meetings. Business leaders believe that video conferencing can boost employee morale and engagement, especially among remote workers. Most remote team communications are now done through non-verbal means such as video rather than audio recordings. In this article, we will talk about what video conferencing is in business and how to choose the best online meeting software.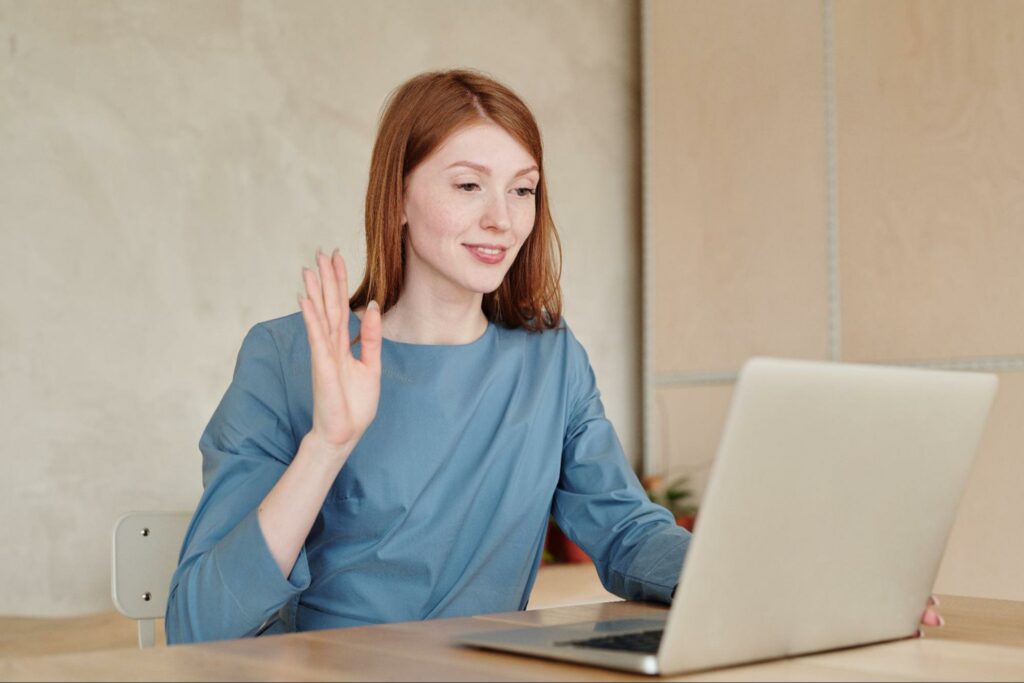 What are the features of communication in small business?
Young small projects are often born from the enthusiasm of a few friends, for the sake of interest and their own enthusiasm. But very quickly there comes a time when it is necessary to reach a new level and find more time, resources and knowledge to develop the case and practice effective communication.
A crisis like this time with Covid is when everyone needs to rewrite the plan, revisit unfinished branding strategies, get to know their target audience even better, and finally start connecting with them, not just selling.
At the same time, don't overdo it: organize too many live broadcasts with the founders of the business and each employee, donate what everyone has already shown.
Best Video Conferencing for Small Business - iMind free video conferencing app is your way to implement great communication strategies in your small business as it satisfies all the prerequisites of any business and gives you more.
How can video conferencing improve small business meetings?
Of course, modern society is heavily dependent on much more sophisticated technologies. Let's find out: how is video conferencing used in business and what is its result?
It's incredible how we can carry screens that fit in our pockets and suddenly be connected to a boardroom full of executives at a formal business conference on another continent with a single gesture or a click. This clearly indicates the direction in which the company's communication is now going. With the advent of video chat, we now have the privilege of being regional autonomy while maintaining a high level of efficiency and diverse collaboration, opening up new opportunities in several global businesses.
What factors should be considered when choosing a video conferencing software?
Video conferencing and webinars have long been part of marketing strategies. They not only help educate employees and subscribers, but also introduce users to brands and their products. There are many services that provide video calling services. We have prepared the factors by which you should choose a service for your business.
Purpose and industry
You should choose a platform based on the industry and the purpose of your calls. In the field of education, medicine and marketing, different functionalities may be required.
Software Features
First, make a list of the features you need, and then choose the platform that suits your needs. Let's take a look at the main features like screen sharing, chat, group calls, and live broadcasts.
Usability
Note whether the work area is simple or complex, and whether expert advice is required for participants.
Video and sound quality
This is the most important factor as you must be able to see and be seen by the participants and the sound quality must be perfect. Otherwise, the meeting will not be effective and productive.
Prices
You must understand what you will pay for and for what terms the tariffs are calculated. You should also evaluate the payback of the platform.
Support service
How does the technical service work, and will their employees be able to quickly fix the system if something goes wrong during the webinar? Find it out.
What qualities of the program should be paid attention to?
Today, videoconferencing is often used as a component of unified communications and video collaboration systems, which also have features for project management, screen sharing, slideshows, recording, instant messaging, and telephony integration. Let's take a look at what software features your ideal platform should have.
One-on-one calls
One-to-one conversations should be included in the list of must-haves because you will no doubt need to speak to each person individually.
Group calls
How many users can be invited and how many connections the server can support determines the number of participants. Try hosting a webinar and see how many people can attend, if the stream is available, and if there are audio issues.
Security
The service must be safe to use. Passwords and confidentiality must be kept. So, analyze the security aspect of any service you choose.
Call records
Is it possible to record broadcasts on the site? Specify whether the recording can be downloaded immediately and to whom it will be available by default: only to you or to all participants.
live chat
Participants and presenters should be able to chat so they can each ask questions and get answers. This allows the presenter to monitor the audience's perception of information during the webinar and receive feedback.
File sharing
Specify how the presentation will be displayed for participants: whether there will be extra windows, whether the picture will be displayed simultaneously with sound, etc.
Screen demonstration
It should be possible to show students the screen of your computer and thus increase the effectiveness of training several times.
Conference rooms
Is it possible to have several meeting rooms at the same time? Select a service that supports this feature.
Videoconferencing software is critical in today's society—a wide range of benefits for companies, educators, students, and other target customers. So be sure to choose the perfect one for your company.
If you liked the article, please share it on social media: