Return to portrait mode to see the content
Nov 10, 2021
·
3 min reading
iMind v.0.3. What's new?
Storing recordings on third-party cloud storage, viewing recordings on the platform, and virtual backgrounds. Let's tell you what's new in iMind in update 0.3
Site
View records by link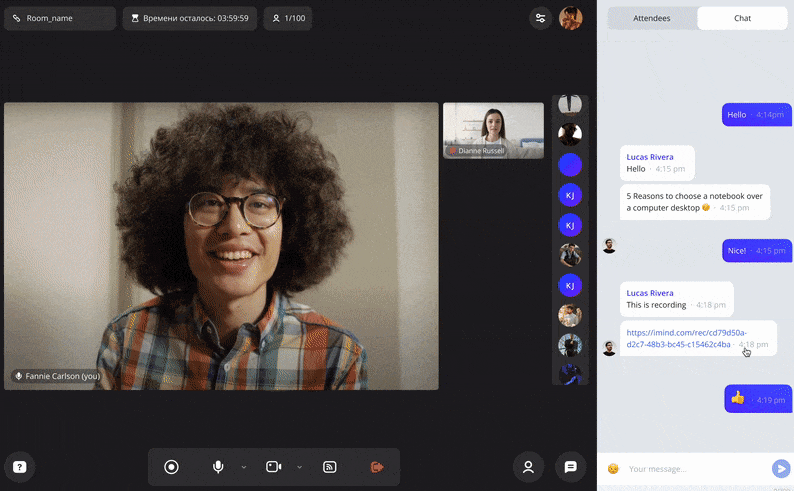 To the slogan "join with one click" is added "watch with one click" 🙂
Now, in order to share a recording of a meeting with others, you do not need to download it, upload it to storage and send a link. Just… send a link. By clicking on it, your colleague will immediately go to the page with the entry, where they will look at it online. By the way, about this…
Viewing records on the platform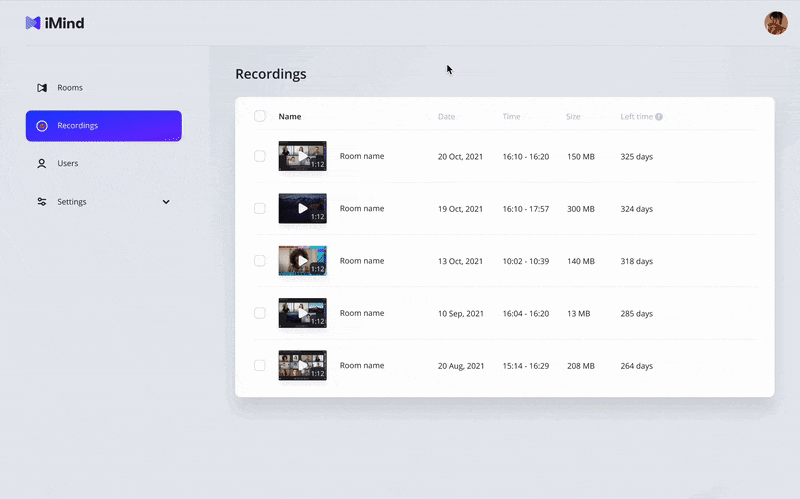 Now you do not need to download a 4-hour rally to remember one wording. Watch recordings of conferences on the platform online. It's as easy as watching YouTube videos.
While viewing the recording, change its speed, put it in a separate window (Picture-in-Picture mode) or download it.
Security
Connecting an external cloud for storing records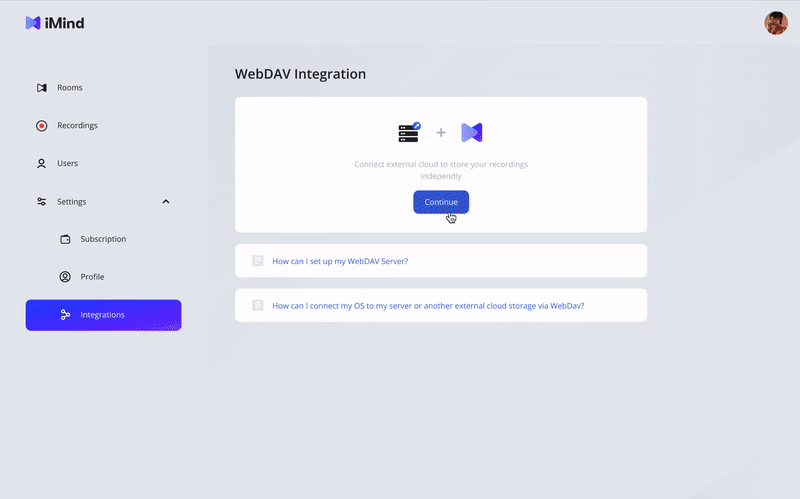 The next step towards security . Connect a third-party cloud storage for storing records, Third parties - that is, iMind - will not have access to them.
You can connect NextCloud, 4shared, Dropbox or a client server. Read more here .
Another advantage is indefinite storage.
To use this feature, log into your account, click on "Settings" and open "Integration". The "Integration" tab is visible only to account administrators, but the cloud is connected to all users.
We recommend using a cloud with a capacity of 1 TB or more.
Update link to view post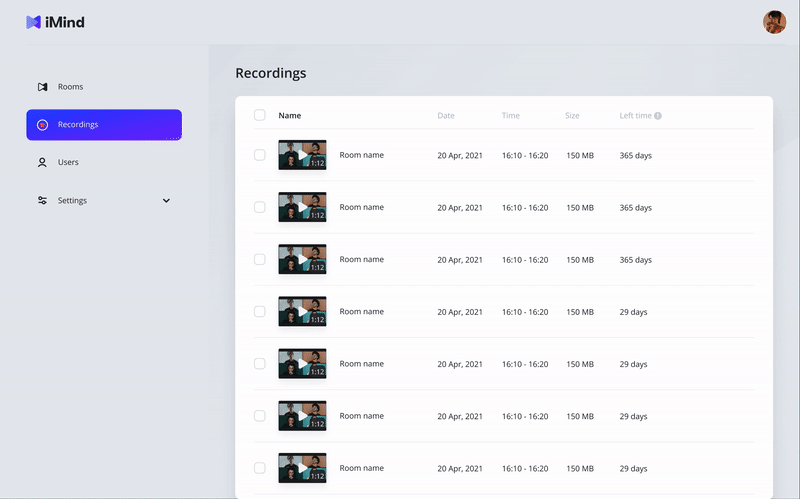 Any link to a recording can go from hand to hand and reach a person who should not be watching the recording . Or someone copying the link will forget about it. It will paste what is on the clipboard in an outside chat and immediately press Enter. As a result, the link to the recording of the conference will fall into the wrong hands.
To prevent this, the host can change the link. The old one will "go bad" - it will cease to be active, and a new link will lead to your post instead.
Conferences
Background blur
For many, while working remotely, roommates loom in the background during a video conference. Or change the wallpaper on the wall. Or there is the same closet with clothes that you will definitely sort out tomorrow!
Now you can blur the background. You will be clearly visible, and what is behind will seem something like this: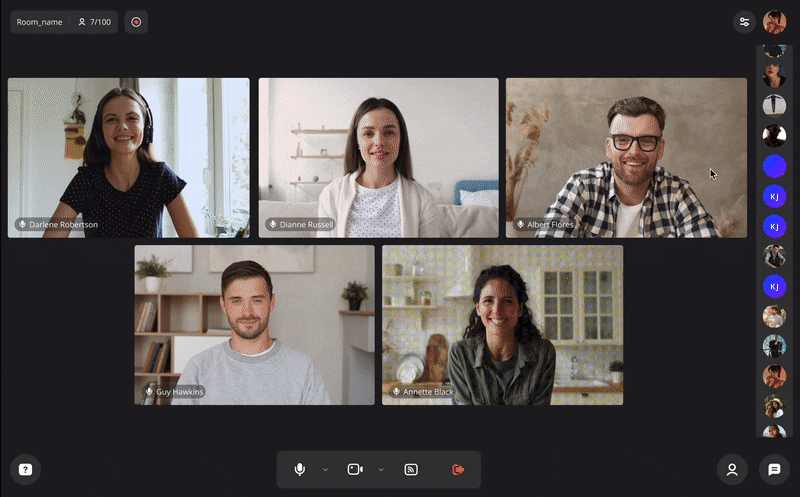 virtual background
Put your company logo, a screenshot from a movie or any other picture behind your back. If you do not have a ready-made design, it does not matter - the Unsplash library with thousands of ready-made images is at your service.
If you liked the article, please share it on social media: