May 6, 2021
·
blog:min-reading
Simultaneous demonstration of several screens in iMind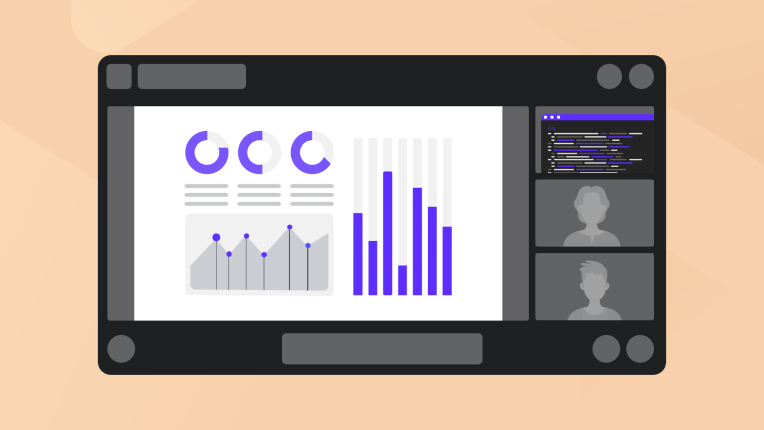 Why you need screen sharing
Imagine that you have a video meeting at work. Each speaker tells his part and shows the screen. When the speakers change, it invariably begins: "Now I will rummage around"; "Wait, let me stop mine first"; "And how to transfer the right to share the screen?". It's inconvenient and takes a lot of time. And if you need to compare the layout with the design, constantly switching between them? Such problems will be solved by several screen sharing at the same time.
How group screen sharing works
In iMind, everyone chooses what to broadcast: their own video or an open program. It turns out intuitively simple: you see the same grid with video, but instead of some faces, video from their displays. And when a new participant starts the show, the previous one does not stop sharing, as in Skype.
Unlike Zoom, you don't have to wait for the host to allow the parallel broadcast. Run screenshots whenever you want. Click on the participants' videos to expand their demonstration. The rest of the videos will shrink. Click on the preview on the right to switch to another participant's broadcast. In the same Zoom, you can't see if other participants are broadcasting something. Unlike iMind, where you can see if the other person has enabled the demonstration. Click on it to view it in full screen! You won't have to go into any deeply hidden menus.
You can share everything that is open on your computer, or just one application, such as a browser. All video conference participants can share screens at the same time: from 4 users in the Basic plan to 12 in the Professional and Business plans.
Working in a group does not bring the intended results? Boost your video meetings with 5 tips from iMind.