Return to portrait mode to see the content
Jul 4, 2022
·
5 min reading
The Future of Workplace Productivity is Hybrid
Hybrid work, in which full-time work is combined with remote team work, is shrouded in many myths. And this is not surprising, because the modern sphere of employment has undergone many transformations over the past year and a half. If earlier hybrid employment was predominantly the prerogative of IT companies with virtual meetings and remote workspace, whose employees value freedom and are primarily focused on results, regardless of the place of work, then for other areas this type of work has become a certain challenge and necessity.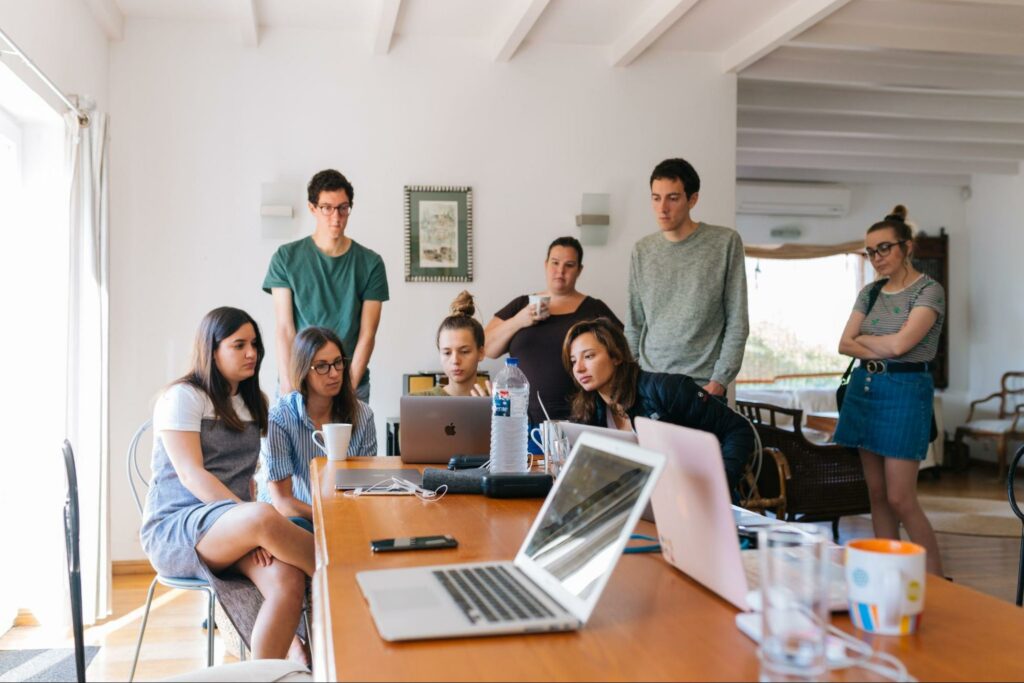 What is hybrid work?
A year and a half ago, most employees preferred to work in the office and did not want to work from home. Only a small part of employees spent all their working time remotely. Mainly because the "location" took them away from work. After that, for several months, almost everyone worked remotely (hello, spring 2020).
So what do we have? We sometimes work in the office, and sometimes remotely, because we are not sure about the format for the foreseeable future. Such organization of virtual meetings from time to time does not suit either employers or employees. As a result, hybrid (mixed) work began to appear more often, when workers divide their time between the office and home.
Offices now play a new function. They are turning into the center of meetings and other forms of professional interaction. And not a personal workplace for each employee.
We create a more stable environment for ourselves as a whole by constantly adopting this way of working. We know that in the near future we will be working both from home and in the office using video conferencing tools such as the free iMind app.
What are the main features of hybrid operation?
While "hybrid" is a step towards more flexible work in the future, it can include many variations. The whole point of hybrid work is to give workers the choice of when and where to work. Employees have more autonomy to work when they want to, not just when they are strictly limited to office hours. Ideally, this is the best option: planning and communication on the one hand, independence and flexibility on the other.
The pandemic has accelerated the development of hybrid companies. Now the usual workflow looks something like this: the company determines the days when employees gather in the office to resolve work issues and collaborate, and remote work remains for individual work. You need to be physically present at the workplace only during the coordination, team formation or the start of work on the project. But the rest of the work can be done in a different format. On the other hand, the company tries to synchronize the days when employees come to the office together as much as possible.
What are the modern tools for hybrid work?
Digital communication plays an important role in workflow management, where both software platforms and devices are paramount. The goal of unified communications is to help people stay connected, no matter where they are.
Video conferencing software
Any activity carried out by a team of employees within a corporation requires fast and effective communication across all channels. Now companies can provide their experts with a wide range of tools, including video conferencing, corporate messengers, remote document collaboration, and synchronization via a cloud server.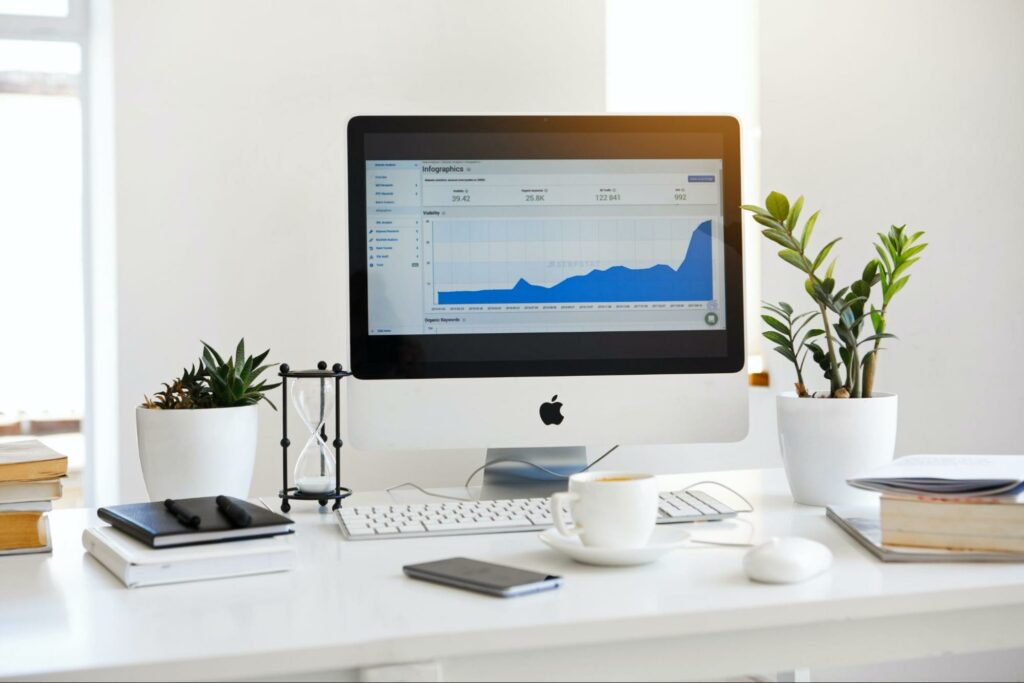 Virtual workspace
To ensure the continuity of corporate operations and productive work, the hybrid office must meet many technological criteria in addition to the new mechanical and philosophical principles of the virtual workspace. Employees in a hybrid office are constantly exchanging data, and breaking any of the chains can be detrimental. As a result, factors such as reliable Internet connectivity, availability of powerful servers and backup systems, and maintaining data security are critical to business.
Remote access
Proper communication is critical to job assignments by management in a workplace where some employees have chosen to work remotely while others remain in the office. "Task Manager" - an online platform that allows employees to see each other's responsibilities and effectively coordinate work with each other, can become a new tool for the practical work of any group of employees.
What are the benefits of hybrid operation?
Productivity increases. Yes, many felt that remote work was less effective. But now we have seen from our own experience that working at home is quite realistic and just as effective as in the office. With hybrid work, we get the right conditions for concentration and do not get distracted while working at home. And we have enough interaction and communication, meetings with colleagues in the office.
Employee satisfaction increases because hybrid work makes it easier for them to maintain a work-life balance. And besides, with hybrid work, the risk of infection with all known viruses is reduced compared to full-time work in the office. Employees understand the possibility of hybrid work as taking care of themselves on the part of the company.
Price drop. By increasing employee satisfaction, the company reduces employee turnover and recruitment costs.
Both management and employees are responsible for the success of hybrid operation. Maybe you will give it a try and start enjoying the benefits. Go back to your workspace and perhaps note the mistakes that need to be corrected. In this situation, the most important thing is the experience you get and the new talents of the leading teams in the hybrid mode of operation. In addition, you can increase employee loyalty to the business by allowing them to make their own decisions.
If you liked the article, please share it on social media: