Return to portrait mode to see the content
Jul 17, 2022
·
5 min reading
Virtual Networking Guide
The pandemic has contributed to the even greater spread of the virtual network type of communication. In-person meetings have been canceled for most of 2020 and most of 2021, but fortunately virtual meetings have been possible. This became a real salvation when people could not go anywhere and work effectively. The pandemic is almost over, but not online activities. We have prepared for you a guide to preparing an effective virtual networking that everyone will enjoy.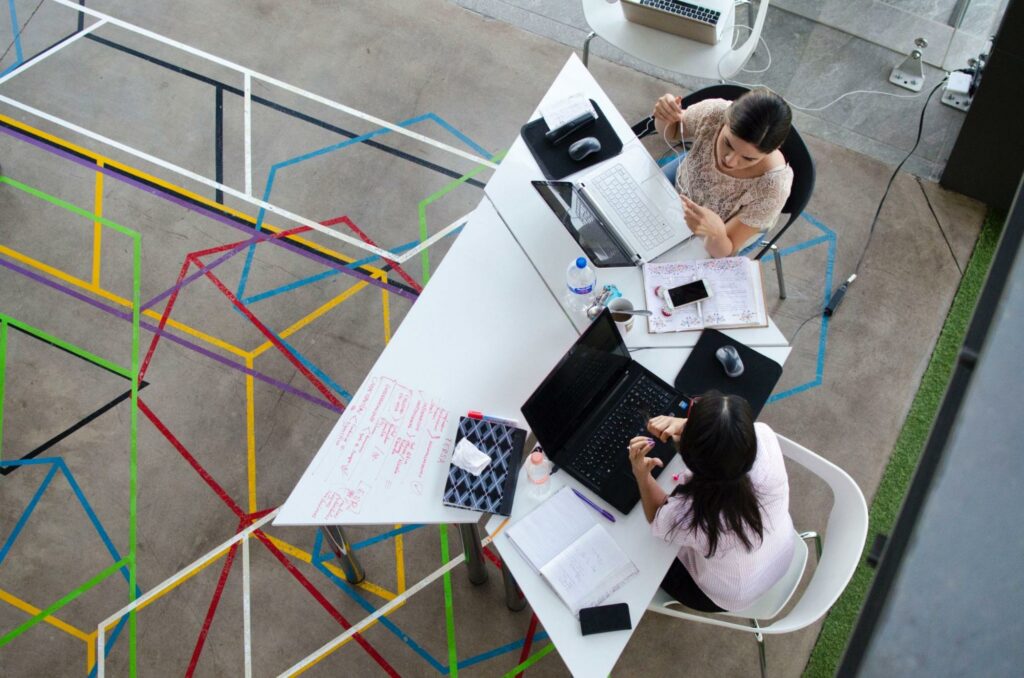 What is a virtual network?
The essence of online networking is to expand the circle of acquaintances using the Internet space and maintain mutually beneficial working relationships in the future.
The purpose of attending remote networking events is to expand the circle of contacts, find business partners, and find like-minded people. As a result of networking, people often create new company projects, generate ideas for startups, build personal connections, find work and the right specialists for life and business.
What are the forms of virtual networking events?
If you want a virtual meeting to be successful, you must plan it with the purpose of the meeting in mind. This will be a great place to start and help you make decisions to understand your audience and what motivates them.
Breakout sessions
Meetings are free (people of different professions are invited to them) or focused on a specific audience, for example, networking for business people and financiers.
Such networking will be useful for the professional and personal development of existing entrepreneurs or people who want to start their own business.
Team building activities that will get people talking
The best networking for team building is a two-way process: you talk to people because you can be helpful to them, and because they can help you later by giving you advice, introducing you, or just building the team you work with. with stronger. In other words, you choose to be around people who pique your curiosity and interest. You communicate in a relaxed atmosphere, exchange ideas, work on projects together or just talk.
Keynote speeches and panel discussions
Business networking helps to expand the circle of acquaintances for work purposes and allows you to have a good time with like-minded people. Such networks are usually paid.
Often these meetings are attended by invited speakers: businessmen, sales coaches, financiers, orators, application developers and restaurateurs.
How to structure it correctly?
Although virtual networking events are different from other types of business meetings, including online conferences, they still require a planner - ideally a skilled one.
Consider these event planning ideas as a starting point:
Gather your visitors: In order to prepare your visitors to use your preferred virtual networking platform, it is possible that they will not be familiar with it. You can do this by emailing them instructions, a sample video, or whatever method works best for you. Send them the event schedule so they know what to expect.
To get started, make an initiation: when your guests arrive, take some time to get to know them better. Make it interesting by asking questions like "What's your favorite flavor of ice cream?" which could spark a conversation. If you had more time in this life, what would you like to do? As a result, the conversation will become more heated.
Participate during the meeting: the best online event organizers are always busy. Don't just watch what happens. When necessary, join the conversation to move it forward. Let the participants know how long the event will last. Make sure you can resolve all technical issues.
What are the steps to invite people?
The next step is to publish your online event. Consequently, more people will be able to attend the event and network with other industry professionals.
Learn more about your audience
The two elements that make networking events successful are having the right people in the room and knowing your target market properly.
Engage social networks
Start by inviting your immediate family and friends. These can be current and former employees, business contacts you've made at previous networking events, your firm's best clients, and more. Start by inviting contacts you've made on social media platforms like LinkedIn.
Launching Email Campaigns
Send potential participants an invitation letter and an instruction letter. Its purpose is to help participants prepare for the event. This is especially useful for ambivert and introvert audiences.
Any specific topics you wish to cover in the letter should be mentioned. An attractive welcome letter will increase attendance and familiarize guests with the resources and organizational structure of the event.
Write target keywords
An advertising campaign can be launched in several ways. However, in this case, you must actively use your chosen keywords.
How to choose a conference system?
The next step is platform selection. In this situation, several factors must be considered. We have created a list of requirements for your ideal platform.
Audience Accessibility: Platforms with a limited number of activities that have been modified to reflect the decline in communication.
Additional features: Disabling / adding functions, branding spaces, the ability to familiarize the audience and participants with the platform in advance.
Ease of interaction: Intuitiveness and clarity of the interface, the possibility of organizing support.
We recommend using iMind, a free video conferencing tool, as it has everything you need for successful networking.
Virtual networking events are very popular and essential in this day and age. Follow our simple guide to organize it at the highest level.
If you liked the article, please share it on social media: