Return to portrait mode to see the content
Jul 20, 2022
·
5 min reading
Tips for preparing for a remote interview
Online interviews, through the free iMind video conferencing application, or other team meeting programs, are actively used by employers, because the remote format allows you to avoid wasting time and money, for example, on business trips to conduct and pass interviews. How to prepare for an online interview? We've rounded up the best tips for a successful interview.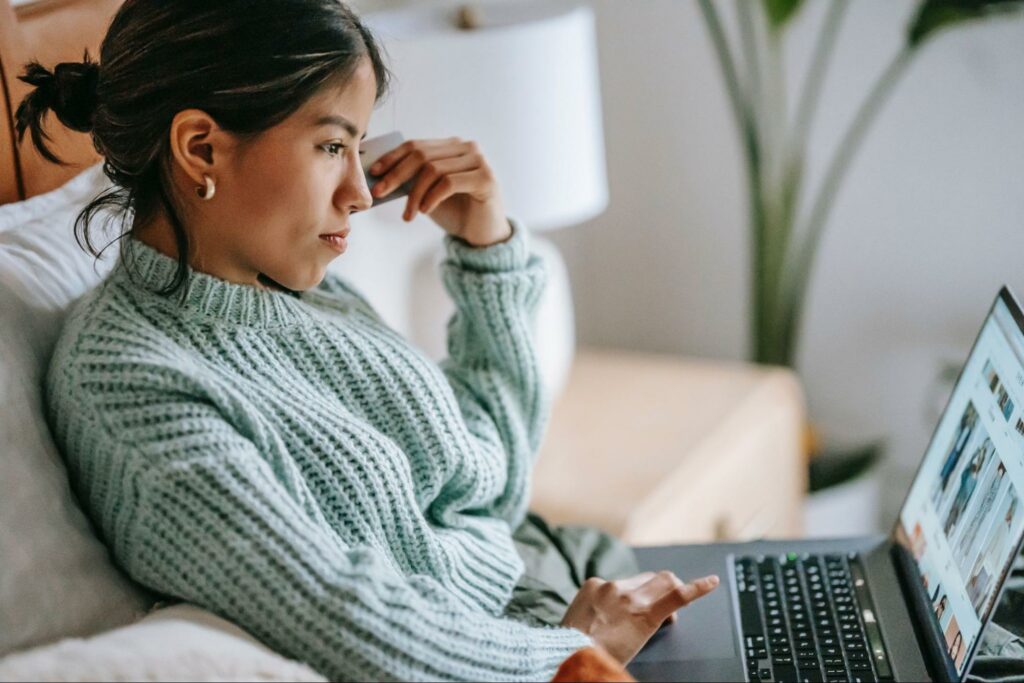 What is the job search process?
In order for any project in the company to be implemented, it must be planned in advance and act according to the plan, adjusting it depending on changing circumstances. The job search is your project. Therefore, it should be divided into certain stages, after each of which a certain result must be achieved, only then can we move on. Let's consider all the stages of a job search, including passing interviews, indicating the main problems.
Stage 1. Gathering information about what is happening in the labor market. Determining your goal. From the very beginning, you need to clearly articulate and understand what result you want to get.
Stage 2. Preparing for a job search. Drawing up a resume. Your CV must conform to generally accepted standards for presenting information.
Stage 3. Communication with potential employers. Your virtual meeting should be effective, and the main goal should be to pass the interview. We will discuss this point in detail in this article.
Stage 4. New place of work. Adaptation and getting used to a new workplace. The most important thing is to assess the psychological climate in the team from the first days in order to create a comfortable environment, because conflicts with colleagues have never contributed to a career.
What is a remote interview and what are its features?
Online interview is a convenient job search tool. Recently, online interviews have become more and more popular and have their own advantages. Firstly, it saves a lot of time: even if your potential job is in another city, you can have an interview without leaving your home. Secondly, an online interview also saves money - you do not need to spend money on the road. Thirdly, such an interview is easy to access and prepare for without much effort. Fourth, when preparing for an online interview, you yourself decide what area you will be in - this will provide you with comfort and self-confidence. Let's look at a few remote interview tips.
What to do before a remote interview?
As with any other type of negotiation, an online interview must be carefully prepared, taking into account certain rules, so that there are no precedents: "something suddenly went wrong."
Choose a bright, comfortable place
Your face should be clearly visible to the interlocutor. The light from behind should not be too strong; otherwise, the interlocutor will see only your dark silhouette on the screen. Sit opposite the window; if this is not possible, turn on the lamp so that the light illuminates your face well.
Create a home office
First, it must be clean and bright. Secondly, remove all personal items from the visual space: soft toys, cups, etc. Take care of the background in advance: although your face will be the key, the background will also be in the frame, so the employer will pay attention to it. It is best if you talk against the background of a regular wall (for business style).
Check equipment
After you have agreed on the time, take care of the technical equipment. If you have not previously used iMind or another service offered by your employer, download the program to your computer or phone (if its technical capabilities allow) and register. Remember that your profile name should be appropriate, business-like, short and serious.
dress part
Having a conversation from home doesn't mean you can stand in front of the camera in a frilly T-shirt or an old jumper. The employer will appreciate your compliance with the business style in clothes and hair, which will be a plus when applying for a job.
Take care of the little things
Everything should be at hand. Have a notepad and pen ready in case you need to write something down. Also print out your resume, prepare diplomas, references and other documents.
What to do during an interview?
Here are some tips on how to behave in an interview.
Be ready
If you're nervous before an interview, write down the questions you want to ask the employer so you don't forget them. Also put in front of you all the necessary information written on paper, if you do not rely on your memory: full name and graduation dates, specialties.
Look at the camera
If you use multiple computer monitors, run the video calling service on the one closest to you so you can maintain eye contact with the other person.
Pause between questions and answers
You should also pause between questions and answers so that your speech does not look like a memorable one or there is no feeling that only you are speaking.
What to do if there are technical problems?
An important difference between an online conversation and a traditional interview is the use of communication tools. Before the interview, it is worth checking the quality of the camera and sound, and it is best to make a test video call with friends.
Recruiters can use various video communication services: iMind, FaceTime and others. If you have several interviews during the day using different sites, it is better to test all the services in advance. Then you do not have to rush to set up programs between interviews.
Check what background is getting into the camera. Try to remove all the details that may distract the recruiter's attention or cause him questions. If there is someone else in the apartment or house, ask them not to disturb you during the conversation.
Finally, it is important to remember that any technique can fail. It is worth exchanging phone numbers with the recruiter: continue the interview even if the Internet is turned off or the computer freezes.
How to stand out during a remote interview?
Everyone likes confident people who know where they are going and what they want from life and work. If you feel this way, then you will look accordingly, and the impression of you will be the best.
We wish you great online interviews and success in finding your dream job!
If you liked the article, please share it on social media: