Jul 13, 2022
·
blog:min-reading
Top mistakes remote workers make
For many, remote work and virtual meetings have become a way out of dire circumstances. Working from home can potentially be detrimental to your career. Are you sure that you are doing everything right for effective teamwork?
What does remote work mean in today's corporate world?
In some firms, remote work has always been possible; it's just that the COVID-19 pandemic has accelerated this trend and forever changed the idea of ​​a normal working day.
Today, 85% of executives agree that having remote employees on their team is the new normal (according to We Work Remotely). This operating model has boosted productivity in telecommunications, banking and insurance. At the same time, remote work has proven inefficient in energy, utilities and education. Remote employment for our customs or production is also hard to imagine.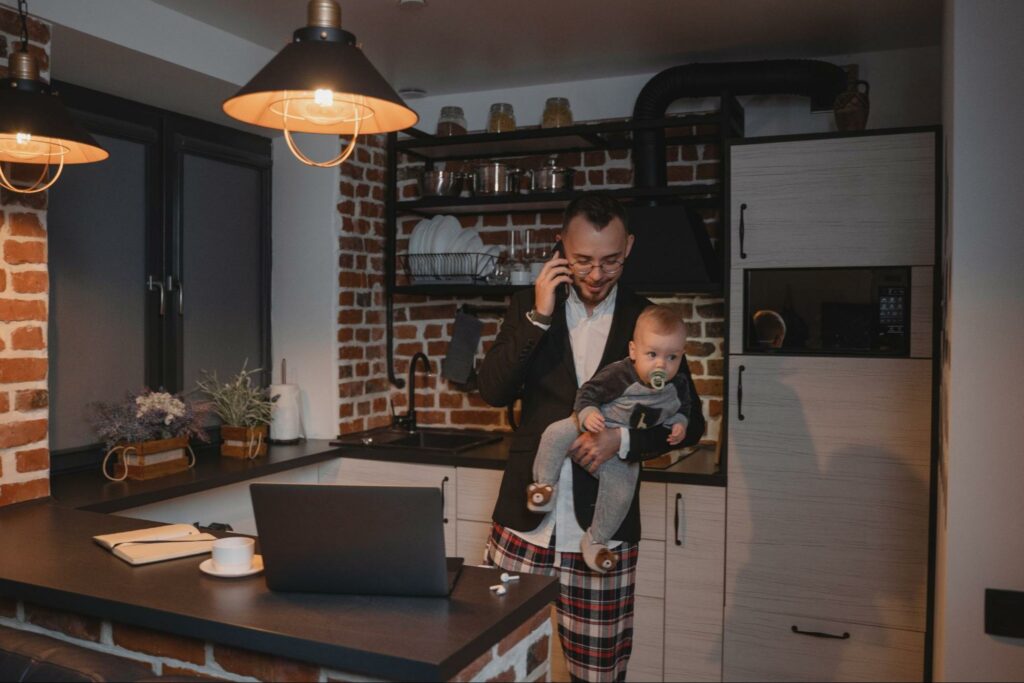 It is predicted that the IT industry has been better equipped to successfully work remotely and has been less affected by the move to remote work than others.
Benefits of working remotely
Due to the coronavirus outbreak, several businesses have moved their employees to work remotely. Negotiations and meetings are now mostly conducted virtually through the free online iMind application. Moreover, in terms of their productivity, video conferencing and virtual meetings often turn out to be much more effective for collaboration than real meetings: as practice shows, participants talk more about business and concentrate their attention on the main problems of the company.
However, business communication with the chef and colleagues via video link from the home kitchen or living room can turn into many pitfalls. Therefore, participation in such meetings requires careful preparation.
Here are the main benefits of working remotely:
The ability to choose your own schedule.
Loyalty of employees to work more productively and "understand" the work.
Saving time and money: for employees, on the road, for lunch, for clothes; for companies, office maintenance, recruitment and training of new staff.
Raising the standard of living. Work-life balance is much easier for remote workers.
What are the most common mistakes remote workers make?
Many people are attracted to remote work because of its variety and usefulness. However, we must remember that working outside the office can both reduce and create new distractions. Here are the most common mistakes made by remote workers.
Work comfortably on a bed or sofa
No matter how comfortable you are in your favorite pajamas and on the couch, they reduce productivity and increase the likelihood that you will not go to work at all. Just change into what you would wear to the office and sit down at your desk. This will help you get ready for work.
Lack of alignment
We all have clear rhythms, and when the team begins to work fragmented, each member of the team will most likely strive to plan the working day in the way that suits them. When employees cannot talk to each other at all times, the overall speed of the project is reduced. Today they set the task, tomorrow the answer is ready, the day after tomorrow they showed it to the client, then the edits returned, and all over again. This creates certain problems and delays the workflow.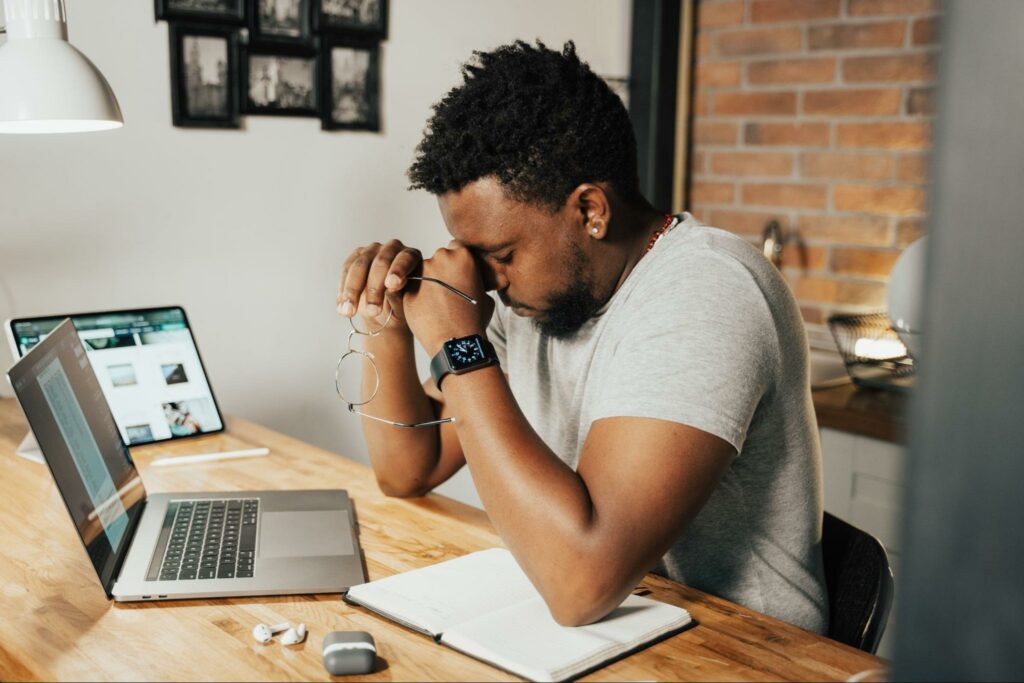 Ineffective communication
The most common form of communication in remote work is text. But the text does not convey emotions well. The same phrase can be interpreted in dozens of ways. Misunderstandings, numerous edits and even conflicts are possible just because one of the employees did not read the letter or misunderstood it.
Meeting with weariness
Everyone thinks that rest is just laziness, but rest also requires strength. You shouldn't come home from work feeling like a lemon, with little energy left even for a short walk.
I always work
If you started work at 9 am at the workplace, the same should be done at home. Do not disturb biological rhythms, because quarantine is not eternal, and it will take a lot of effort to restore them. Even if your home is your office, it remains your home after 6:00 pm.
How to avoid these mistakes?
Here is the top tip on how to avoid the mistakes we wrote about earlier.
Turn on an ergonomic remote workstation
For work, you have one browser with open work tabs, for entertainment - another. For reading personal mail and news in the morning - one gadget, for example, a phone, for work correspondence - a personal computer. One thing is the time and place for work, another time and place for lunch and communication with loved ones, and so on.
Host daily or weekly activities
It is difficult to stay in good physical shape if you do not leave the house for most of the day. That's why it's important to have some other interests outside of your home office. For example, find a hobby that would be associated with physical activity and exercise - from the usual trip to the gym to playing football in the evenings.
Use recommendations for active communication
If you spend your morning reading countless emails and doing menial tasks, it's time to realize the importance of using a few standard methods to optimize your productivity and communication. Use the guidelines and make sure you have active communication.
Schedule video calls on a regular basis
Engage remote team members in some form of communication each day. Use multiple channels for communication. If your forced separation drags on, schedule a regular face-to-face meeting. Give remote people as much access to you as possible. Recall that you were recently seen at negotiations, dined with you, came to your table, etc.
As telecommuting and flexibility become the norm for many employees and are likely to remain in the future, it is important to optimize your productivity by creating a work-life balance.